Giancarlo Perlas
August 24, 2018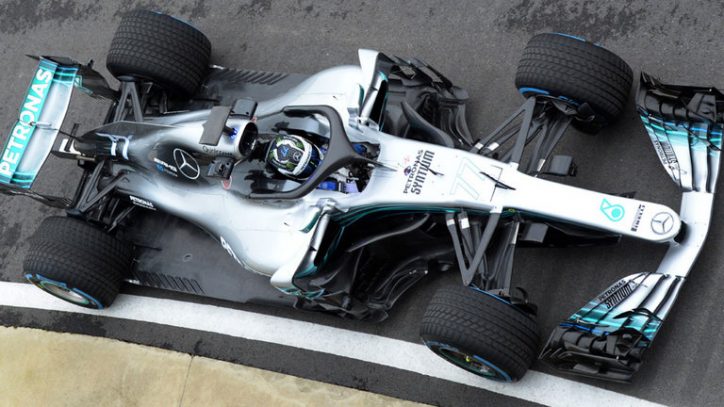 After the 2018 summer season break, Mercedes AMG Petronas and Scuderia Ferrari introduced their upgraded engines in Formula 1. The new power units are making their way to the upcoming Belgian Grand Prix this Sunday.
Mercedes' Lewis Hamilton confirmed the upgrade in his earlier interview with Sky Sports. He expects to make a big impact at the Belgian GP with their new engine.
Despite the confirmation of Hamilton, there were doubts previously as to whether his partner Valtteri Bottas will utilize an upgraded version of the Mercedes Silver Arrows engine. According to the source, the Finn already reached the maximum amount of engine components that he can use in his car. Therefore, equipping an upgraded power unit will make him incur a penalty.
This Friday morning, FIA confirmed that Bottas took the power unit enhancements. As a result, he was sanctioned, and he will be starting the Belgian GP at the back of the grid alongside Renault's Nico Hulkenberg, who also reached his engine parts limit already.
Meanwhile, Ferrari already tested their upgraded engines at the Hungarian GP. The units were fitted in the cars of their customers, Haas and Sauber, during the last race. The success of the engines meant that Ferrari drivers Sebastian Vettel and Kimi Raikkonen will use them in Spa.
At present, Mercedes is leading in both the Driver and Constructor Standings. Hamilton is in the first place of the driver rankings with 213 points while Bottas is in the fourth position with 132 points. On the other hand, Mercedes has 345 points in the team rankings.