Giancarlo Perlas
July 21, 2018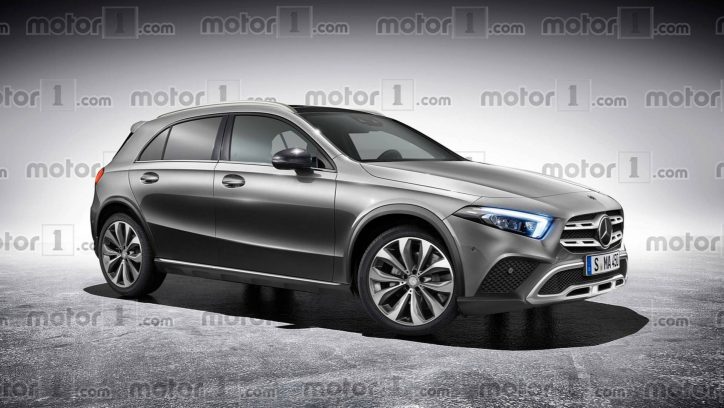 The spy shots and videos of the next-generation Mercedes-Benz GLA have been floating around on the Internet as of late. However, the heavy zebra camouflage covering the vehicle makes it hard for us to see its real exterior design. Thanks to an artist's rendering, we now have an idea of how the compact crossover will look.
Looking at the rendering featured by Motor1, the GLA shares the visuals of the Mercedes-Benz A-Class. The GLA—being a crossover—only has a higher ground clearance than the A-Class hatchback. A very close examination of the GLA in the photo also reveals a more rugged body to keep it distinct from the A-Class. It should be noted that many similarities are expected between the two because they share the same MFA2 architecture after all.
The same treatment is expected within the interior of the GLA too. There will only be minor tweaks in the cabin of the crossover compared to its hatchback sibling. One of the key elements that the GLA will get is the new MBUX infotainment system of Mercedes.
According to the source, the graphic artist responsible for the GLA rendering based his/her work on the plethora of spy photos of the vehicle available online.
The engine configurations available in the A-Class will be carried over to the GLA as well. Therefore, the crossover will have the 1.4-liter and 2.0-liter inline-four petrol engines, plus a 1.5-liter turbodiesel unit. Lastly, the vehicle will also benefit from the GLA 35 and GLA 45 models—following the format of the A-Class.