Giancarlo Perlas
July 31, 2018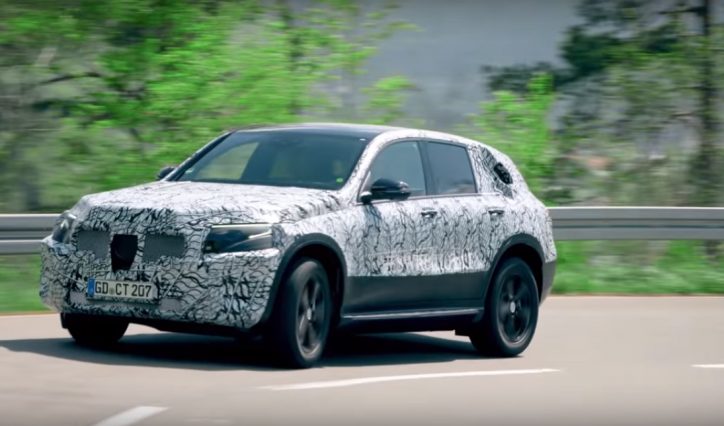 The tease for the production version of the Mercedes-Benz EQC continues. Mercedes just released a video of the electric sport utility vehicle's final test drive on the Black Forest area of Baden-Württemberg, Germany.
The video features race car driver Susie Wolff joined by Head of CASE Wilko Stark and EQC Chief Engineer Michael Kelz. The EQC is already on its hardware testing, which includes driving it through different road conditions.
According to Kelz, 90 prototypes of the EQC were made. Some of them were used for winter testing in northern Sweden between January and March. Last June, Mercedes also released photos of the EQ SUV while it was undergoing testing in the Iberian Peninsula along the border of Spain and Portugal.
The EQC marks an important milestone for Mercedes because it will be the first all-electric SUV in its lineup. The product follows the design elements of the GLC and the GLE. It looks like the EQC is larger than the GLC though. The electric motors of the auto are capable of producing more than 300kW. All that power goes to an all-wheel-drive system.
Wolff said that driving the crossover felt fantastic, and it was a completely different experience for her. The vehicle's comfort features are amplified by its very quiet motor.
The EQC is set to be launched in 2019. Based on the previous statement of Kelz during the electric vehicle's summer testing, Mercedes is on schedule with the start of the series' production.
Mercedes-Benz EQC Video
Watch the latest test drive video of the 2019 Mercedes-Benz EQC below: