Giancarlo Perlas
July 17, 2018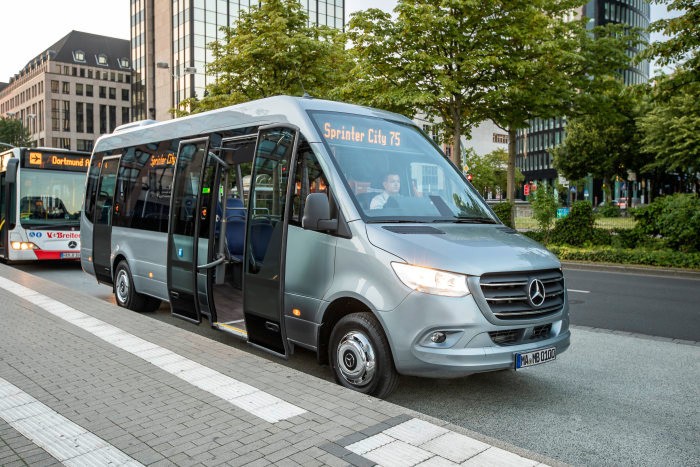 There's a completely new generation of minibuses from Mercedes-Benz based on the Sprinter vans. The line features a unique range of technology modules, and they are perfect for all kinds of functions—line service, versatile shuttle bus, transport of passengers with limited mobility, and tourist transport.
The model series is aptly called Sprinter City, Sprinter Transfer, Sprinter Mobility and Sprinter Travel.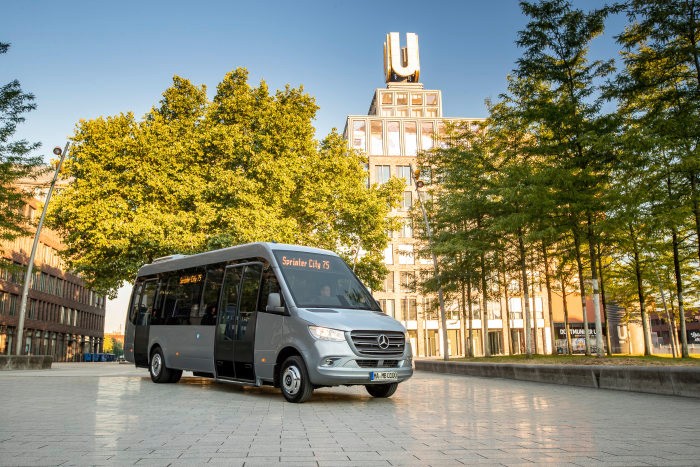 Sprinter City 75
The Sprinter City 7.5 is an 8.5-meters-long regular-service bus that seats up to 38 passengers. The special long wheelbase of 5095 mm provides the basis for a spacious, low-floor platform between the axles. This means that Mercedes can fit the minibus with tip-up seats, wheelchair, and pram bays, seating with a quick-change securing system or as standing space. The same features are also available in the much more compact Sprinter City 45.
Sprinter Transfer
The Sprinter Transfer has four models under its line. The models range from the 5.9-meter-long Sprinter Transfer 23 to the 7.7?meter Sprinter Transfer 55. The Sprinter Mobility is specifically aimed for transporting passengers with restricted mobility. The compact Sprinter Mobility 23, on the other hand, has a gross vehicle weight of just 3.5 tons. It is the Sprinter Mobility 45 that we have to be excited about since its new raised floor will allow two wheelchairs to stand alongside each other at the level of the rear axle.
Availability
This new range of minibus units will be available later this year, starting with the Sprinter Transfer 23 and 35, the Sprinter Mobility 23 and the completely re-engineered Sprinter City 75. The rest of the models in the series will follow next year.