Giancarlo Perlas
July 21, 2018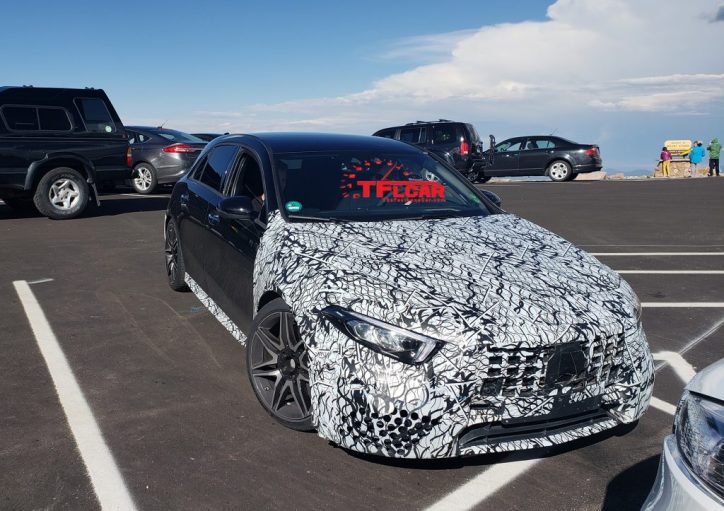 The production of the new Mercedes-Benz A-Class already started in Germany. Now, we are just waiting for its Mercedes-AMG A45 version to arrive. Recently, the latter was spied in the open with only a partial camouflage.
According to TFL, which is the source of the AMG A45 spy shots, the photos were snapped while the hot hatch was undergoing testing at the summit of Mount Evans in Colorado. That begs the question, "What is the AMG A45 doing in the U.S., and is it possible that the car will already be sold in the U.S. market?"
All we know so far is that the Mercedes-Benz A-Class Sedan is bound for the U.S. So this could be a big development for fans of the A-Class hatchback if it indeed arrives in the American soil. However, it is also possible that Mercedes has no other reason but to test the car in the country. We will find out more about this matter in the days to come.
The elements that give away the model of the A-Class in the images as an AMG A45 are its quadruple exhaust tips, low ride height, front and rear spoilers, and sportier front grille. Under the covers likely lies a slightly-tweaked, sportier bonnet as well.
Based on the hints provided by AMG CEO Tobias Moers, the European specs of the AMG A45 will be at least 400 hp. Another AMG trim with a lower configuration than the A45 is on the works too in the form of the Mercedes-AMG A35.