Giancarlo Perlas
July 9, 2018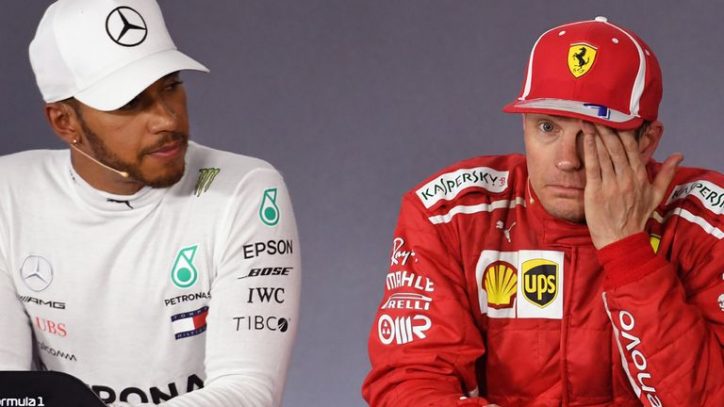 Mercedes AMG Petronas recently addressed the issues regarding their first lap collisions with Scuderia Ferrari in Formula 1. A key figure within Mercedes F1 said that the incidents were either deliberate or a result of incompetence on the side of Ferrari F1.
Last Sunday's British Grand Prix, Ferrari's Sebastian Vettel extended his lead in the F1 Driver Standings over Mercedes' Lewis Hamilton by 8 points. The latest race resulted to a 20-point lead by Ferrari against Mercedes in the Constructor Standings as well.
Hamilton suffered from a collision with Ferrari's Kimi Raikkonen during the first lap of the race. The ace of Mercedes eventually recovered from the mishap and finished second in the race. Meanwhile, the Finn driver was slapped with a 10-second penalty due to the incident.
It should be noted that Ferrari previously clipped a Mercedes race car in the first lap at the French GP. The incident involved Vettel and Mercedes' Valtteri Bottas. The British GP marks the second time that the reds collided with a Silver Arrows race car.
According to Autosport, Toto Wolff, head of Mercedes F1, simply referred to the event as a "racing incident". However, Wolff was also musing on what James Allision, technical director of Mercedes F1, stated. Allision asked the Mercedes F1 boss, "Do you think it is deliberate or incompetence?"
Wolff was none too pleased with the current gap between Mercedes and Ferrari in the Constructors' rankings.
In the aftermath of the British GP, Hamilton also gave his take on the issue. The Briton clarified that the event was merely a "racing incident"—sharing Wolff's thoughts. The Mercedes F1 driver added that Raikkonen apologized to him and he already moved on.