Giancarlo Perlas
June 5, 2018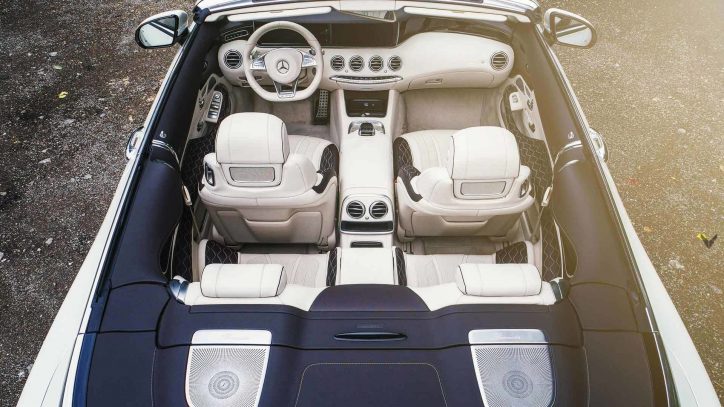 Most popular aftermarket car tuning firms would shy away from interior upgrades, often focusing on the outside of the vehicle for it to be a real attention-seeker and to reflect the ridiculous power boost that the auto just received from them. Others would offer wild upgrades for their product to stand out. Not the new upgrades from Vilner for the 2017 Mercedes-AMG S63 Convertible though.
The interior package offered by Vilner for the AMG S63 Convertible only provides subtle enhancements. However, it is just enough to accentuate the luxurious work of Mercedes for the car.
According to Motor1, the cosmetic changes include the brown perforated leather in the lumbar area and seat corners. These are complemented by artistic stitching in wave patterns. The side panels on the door follow the same theme. Lastly, Vilner gives the keyfob of the car a fine brown leather wrap to match the cabin of the auto.
That's it. It's not too fancy and not dull either. Overall, the interior design package of Vilner for the AMG S63 Convertible is the epitome of the saying, "Less is more."
The S-Class is already good as it is. Get the top-down model of it and you are in for a real treat. Take the version from AMG and you will certainly feel like a superstar, so it does not always benefit from outrageous upgrades. All it sometimes needs is a properly placed element to highlight is appeal. That's what Vilner did perfectly here.
Photos
Check out more photos of the 2017 Mercedes-AMG S63 Convertible with the Vilner interior kit in the gallery below: