Giancarlo Perlas
June 12, 2018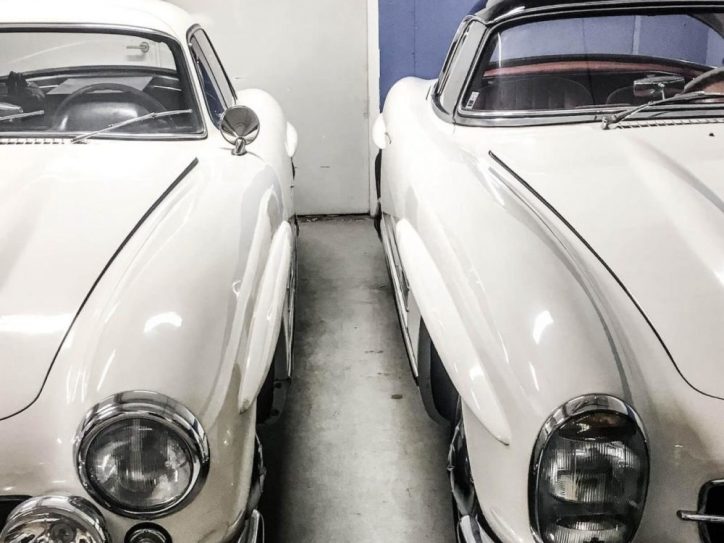 The Mercedes-Benz 300 SL Roadster and Gullwing are definitely two timeless beauties. That's why these have high demand from car collectors.
Recently, both models were advertised for auction at Artcurial Motorcars. The most impressive thing about these rare finds was that they were in good running condition and virtually untouched with their very low mileage. There were no record of the two showing that they underwent any form of restoration.
Both classic SL units were owned Gunnar Giermark, a Swedish dental surgeon and car collector. When he died in 2011, he left no heir under his name so the cars are now in the care of the Swedish Inheritance Fund. The vehicles will be up for grabs during an auction in France this coming July.
The source said that the Mercedes-Benz 300 SL Roadster was brought brand new in 1963. It should be noted that only 57 examples of the car were built in '63, and likely, only a few of them survived this day.
The Roadster only had 1,380 km in its odometer. It comes with its original hardtop, manuals and paperwork. The car is estimated to be worth €1.5 million to €2 million (approximately $1.7 million to $2.3 million) now.
On the other hand, Giermark imported the 1956 Mercedes-Benz 300 SL Gullwing from Portugal back in 1968. This one had 62,000 km in its odometer. Basing from the personality of the collector though, he possibly had it locked up as soon as he purchased it.
The Gullwing comes with its original manuals. The vehicle costs €1 million to €1.5 million ($1.1 million to $1.7 million) today.
Surprisingly, the auctioneer doesn't have reserve price for the said Mercedes-Benz 300 SL Roadster and Gullwing.