Giancarlo Perlas
June 28, 2018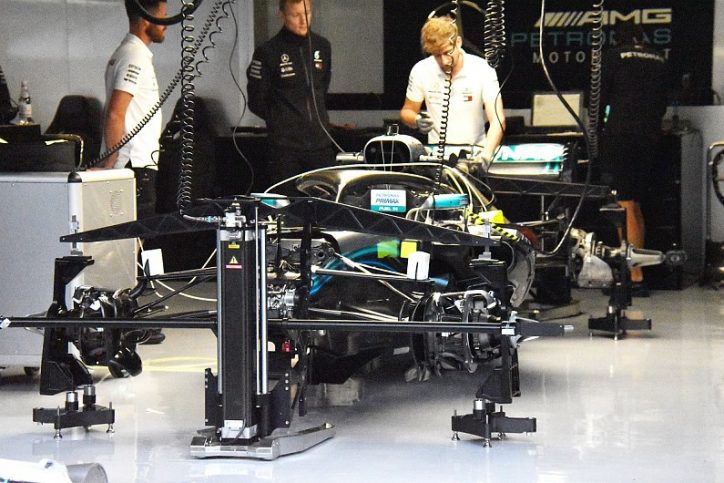 Brace yourselves because Mercedes AMG Petronas just revealed their biggest upgrades so far in the 2018 Formula One season. The team unveiled major enhancements in the aerodynamics of their Silver Arrows W09 cars. These prove that they are not slowing down as they approach the Austrian Grand Prix.
Autosport recently got a closer look at the W09 cars at the Red Bull Ring in Spielberg, Styria, Austria, and they noticed key changes on the side pods, mirror stalks and rear wings of the units.
New Design for the Side Pods
For the side pods, Mercedes ditched the concept introduced by Ferrari in 2017, which was replicated by other F1 teams. The new design features a more conventional side pod layout. Aside from the benefits of the update in terms of aero, it is expected to play an important role in optimizing the engine performance of the Silver Arrows.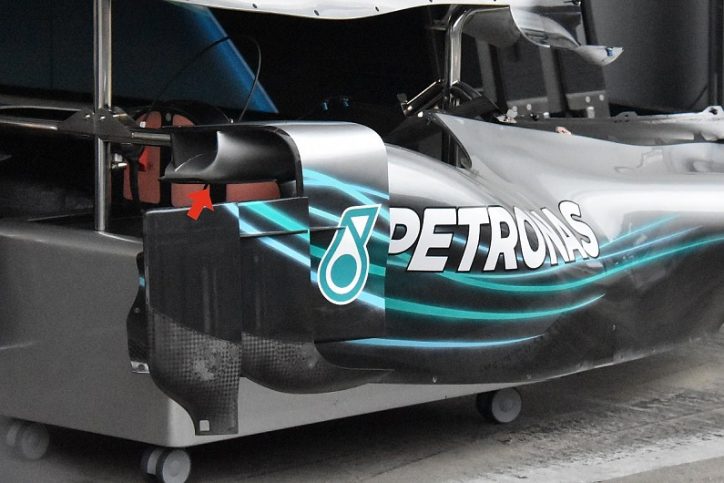 The thinner inlets aim to improve flow consistency around the side pod's undercut all the way to the car's rear. Together with the new flow diverter found on the upper corner of the side pod's bodywork, the new design also encloses the side impact protection spar to prevent it from protruding. This element helps in ensuring the safety of not only the Mercedes F1 cars but also the other participants of the race during collisions.
Better Support for the Mirrors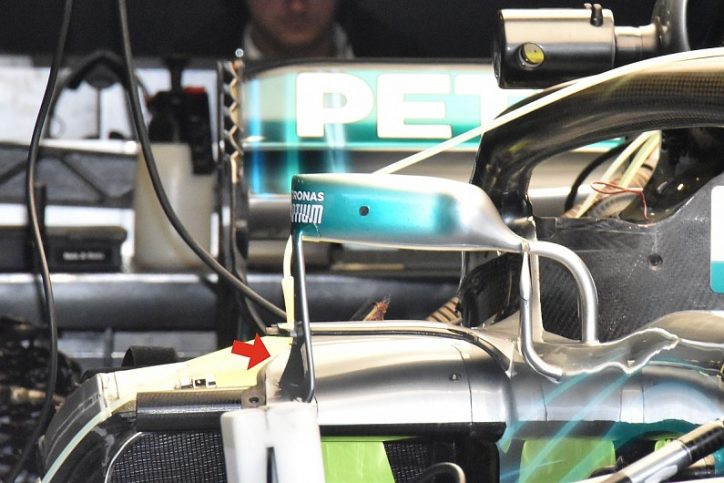 Mercedes fitted their cars with new outboard mirror stalks too. These provide support to the longer mirrors of their vehicles. The base of each mirror stalk was twisted to enable smooth airflow, which again benefits the aero of the Silver Arrows.
Rear Wing Tweaks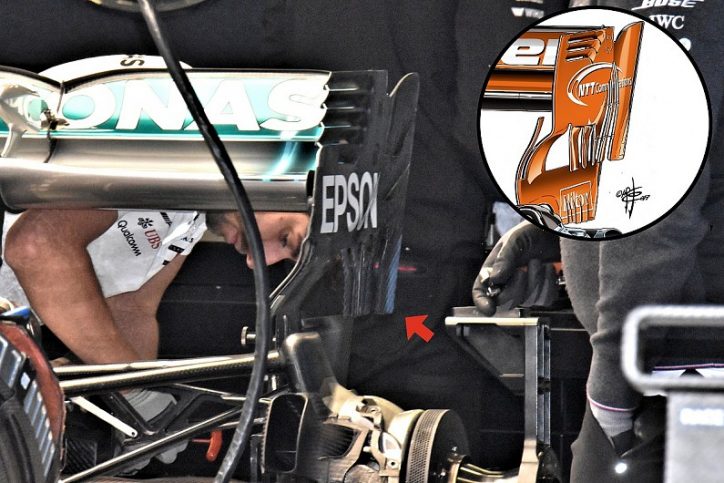 Finally, the rear of each Silver Arrows car was given overhanging strakes inspired by the McLaren units. The winglets offer better air direction and air flow quality for their vehicles.
Other Changes Seen During the Recent Race in France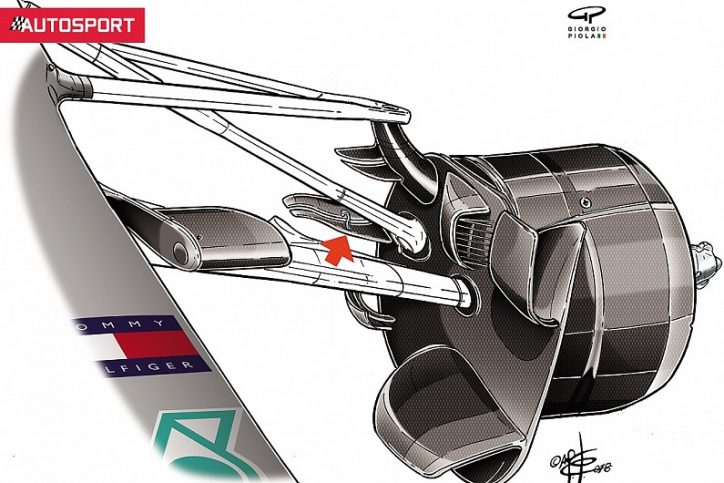 The updates came after the adjustments made by Mercedes to their cars prior to the Formula One French Grand Prix, which were comprised of engine upgrades and minor tweaks in the winglets located at the brake ducts.
Photo Credits: Autosport