Giancarlo Perlas
May 29, 2018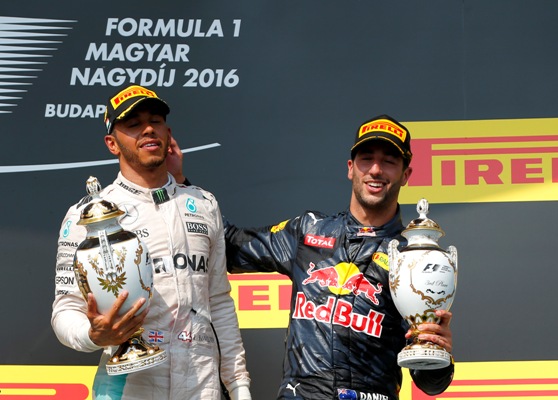 The contract of Daniel Ricciardo with Red Bull is ending this year. This fueled rumors that he might move to either Mercedes AMG Petronas Formula One team or Scuderia Ferrari F1 team for the 2019 season. Mercedes driver Lewis Hamilton shared his thoughts on the potential move of his rival.
In the interview of Hamilton with BBC Sport, he said that Mercedes is an unlikely choice for Ricciardo. The Briton also mentioned that he believes the future of the Aussie driver is with Red Bull.
"There is only Ferrari and Mercedes he could consider—but it is unlikely he is coming here," the 2017 F1 champion stated.
Hamilton's contract with Mercedes is expiring too. Team boss Toto Wolff assured that it is only a matter of time before they ink a new contract with the driver. On the other hand, Wolff pointed out that he wants to wait until the middle of summer before deciding who will take the second spot for Mercedes.
The source claimed that the options of Wolff for the 2019 lineup are keeping Valtteri Bottas or going for either Ricciardo or Esteban Ocon of Force India. It should be noted that the decision rests on Wolff and the rest of the Mercedes board, but Hamilton revealed that he was often consulted about his views on the decision-making process.
Despite strong speculations two years ago that Mercedes is considering McLaren's Fernando Alonso as a partner to Hamilton for the 2017 season, the report said he might not be among the choices now because of his history with both Mercedes and Ferrari.
Red Bull seems keen on retaining Ricciardo, but the Australian said he will wait until summer until he makes his decision.