Giancarlo Perlas
April 19, 2018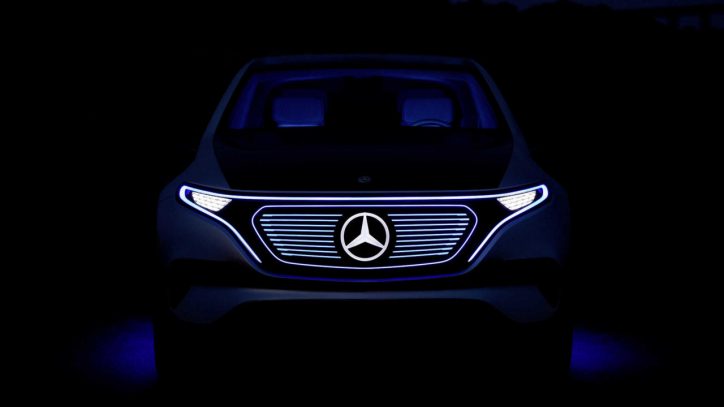 The all-new Mercedes-Benz EQ range promises to provide consumers a comprehensive electric mobility ecosystem that is composed of products, services, technologies and innovations. Being a product brand of the three-pointed star marque, EQ's key offerings include electric vehicles, wall boxes, charging services and energy storage units.
Should Tesla feel threatened of its position in the market with the impending arrival of the Mercedes-Benz EQ EVs? TheStreet explores the possible answer to the question here.
Neck-to-Neck in Tech
According to the source, Tesla arguably makes the best electric cars in the world at present. They are reliable, have a lot of tech, have excellent performance and good safety ratings. However, Mercedes makes the highest-quality production cars in the planet plus they are strong as a brand due to their outstanding sales channels and production facilities. They also have a lot of resources.
We would like to add that Mercedes traces its roots back to the invention of the world's first modern car. Over the years, they have stood true to their slogan "The Best or Nothing" with their innovations and luxury items. With the automotive landscape slowly shifting its focus on EVs, Mercedes has been developing ways to surpass or at least match the power and electric range of Tesla vehicles. Another advantage that the German automaker has versus its US-based rival is the major advancements that they made in the development of self-driving cars.
Then again, Tesla has the win right now when it comes to charging facilities.
Production
Four years from now, Mercedes is aiming to have 10 all-electric models for consumers. That could pose as a serious challenge to the dominance of Tesla. In addition, other key players like Audi, BMW, Ford and GM are all gunning on tapping into the EV market. That would mean a more competitive environment for Elon Musk's company, and likely a lesser slice for them in the market in the future.
TheStreet said the key problem that Tesla is facing now is their inability to keep up with their production. That was shown in their struggle with the Model 3 production. Musk acknowledged that it stemmed on their heavy reliance on automation, adding that humans are "underrated."
Mercedes employs more people and has more production facilities worldwide than Tesla. This makes the German firm more capable of meeting up consumer demands.
Pricing
Tesla is expected to offer its EVs at a more affordable cost than Mercedes. It is believed that this will keep their hold of the biggest slice in the EV market. However, when it comes to high-end buyers who are really willing to spend for the sake of a more luxurious product, Mercedes definitely stands out in this area.