Giancarlo Perlas
April 8, 2018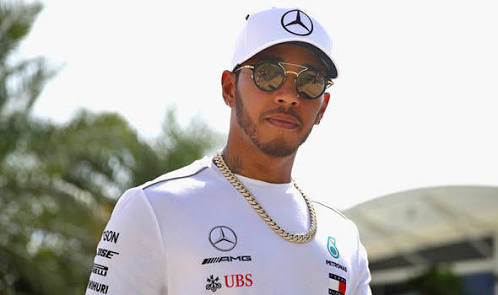 Lewis Hamilton didn't mince words over the radio to let Mercedes F1 team know how he felt during the Bahrain Grand Prix. The defending champion ended third at the F1 Bahrain GP.
The frustration of Hamilton began when he was pushed back to the ninth position away from the grid at the start of Sunday's race. It stemmed from a penalty for changing his gearbox going into the second race of the season.
Then, the Briton was involved in an early collision with Red Bull's Max Verstappen at the early part of the race. Mercedes F1 boss Toto Wolff defended his driver though by reasoning out that it was only a racing incident. The tire problem of Mercedes F1 on the unforgiving track didn't help improve his chances in the event, too.
Hamilton managed to catch up in the third place, which was just behind his teammate Valtteri Bottas.
As the four-time champion was closing into the second place, he felt that his team wasn't providing him enough instructions to push on. So, he voiced his frustration over the radio.
"I feel like you guys are not giving much of a picture," Hamilton blunty put it. "I don't know what the **** I'm doing out here," he went on.
Hamilton was unable to overtake his teammate and capture the second position.
In the end, Bottas took the second place while Sebastian Vettel of Ferrari emerged as the eventual winner of the race with an official time of 1:32:01.940. Bottas was only 0.699-second back from Vettel, but Hamilton lagged by 6.512 seconds from the winner of the F1 Bahrain GP.