Giancarlo Perlas
April 16, 2018
Let's be honest here. The Mercedes-Benz GLS is simply a facelifted GL. So, everyone got pretty excited when the spy shots of the all-new GLS came out.
However, if you already own a Mercedes-AMG GLS 63 or you are planning to buy one before the all-new model comes out, Hofele-Design just revealed its new package for the high-performance SUV that will surely make it stand out more in the crowd.
The new Hofele Bespoke design offers exterior and interior upgrades to the Mercedes-AMG GLS 63. The result is a combination of aggressive, sporty design and luxurious interior inspired by the Maybach styling. Now that's like getting the best of both worlds with its AMG blood and Maybach-inspired cabin.
The one in the video and in the photos below is a sample of the product, which was designed and commissioned by its owner.
Enhanced Exterior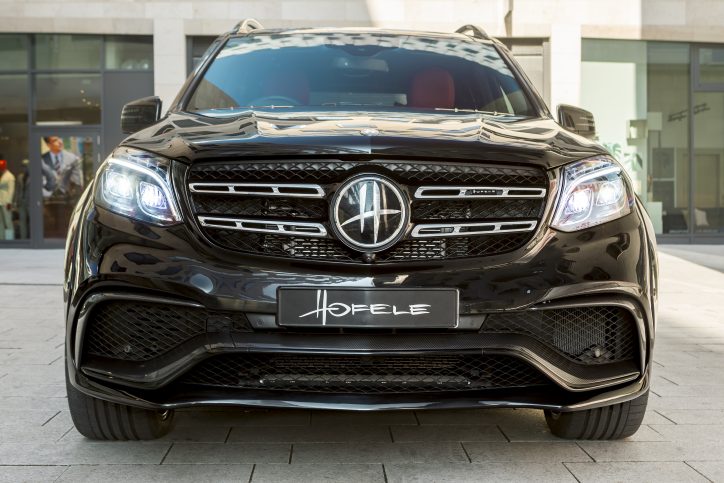 Outside, the appeal of the GLS was enhanced by its flared wheel arches with custom carbon elements plus set of 23-inch wheels. Then, it received redesigned bumpers, rear exhaust valance, and rear spoiler. Of course, there's the Hofele-Design logo replacing the Mercedes three-pointed star logo in front just to remind everyone that this is a special GLS.
Better Sound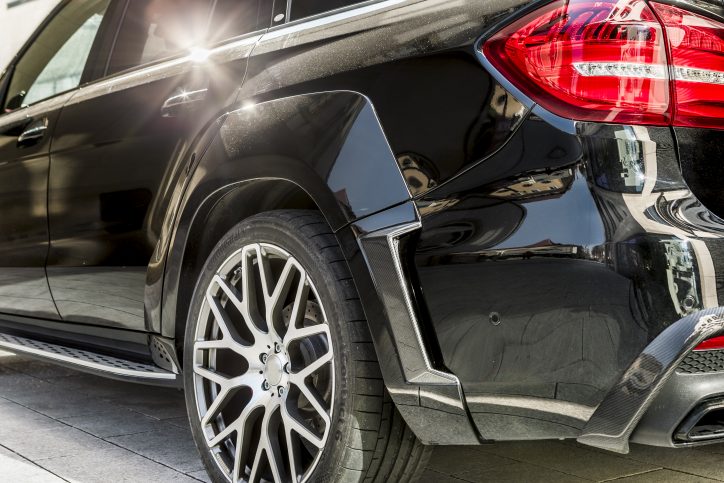 To improve the sound produced by the vehicle's biturbo V8 engine, Hofele installed an advanced exhaust control within it.
More Luxurious Interior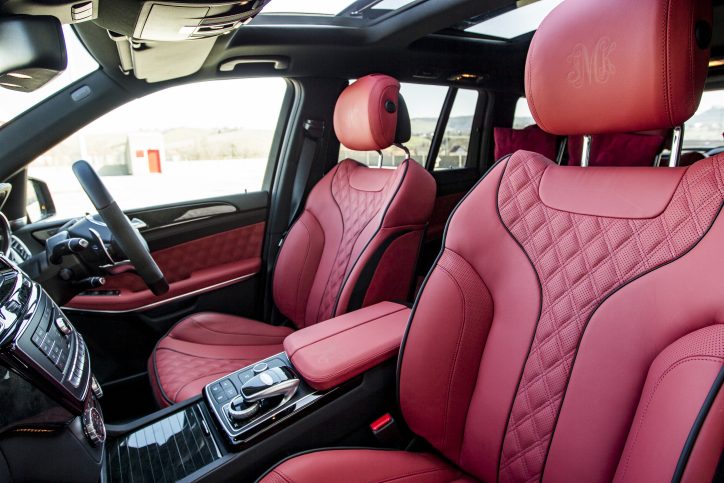 An ultra-opulent Aston Martin Chancellor Red Leather, trimmed in Maybach style will greet you once you enter the Hofele Bespoke Mercedes-AMG GLS 63. The surfaces come in perforated and quilted nappa leather with double diamond stitching. In addition, the headrests were wrapped in deep red leather with the owner's initial embossed over them.
Overall, the red leather treatment really complemented the black background in the Mercedes-AMG GLS 63's cabin.
Photos
Here are some photos highlighting the key features of the Hofele Bespoke Mercedes-AMG GLS 63: