Giancarlo Perlas
March 14, 2018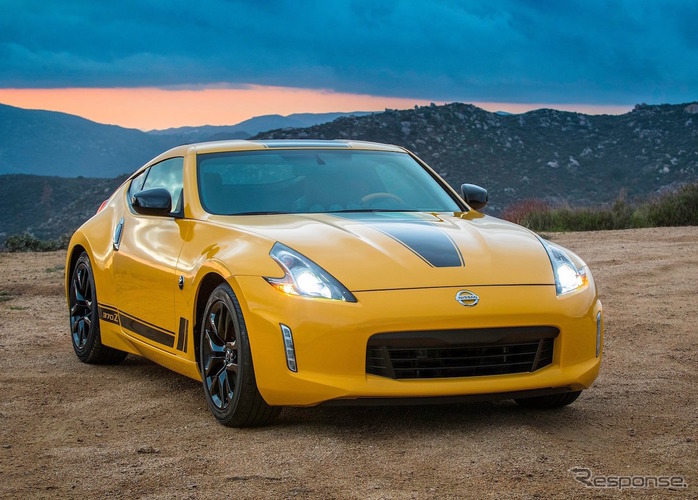 Mercedes-Benz and Nissan will be working together in the development a vehicle once more. The three-pointed star marque will be sharing the helm in the making of another Nissan Z car.
Earlier, it was reported that Nissan was already giving up on its iconic sports coupe under the Z-series. Philippe Klein, the chief planning officer of the company, admitted during the 2017 Tokyo Motor Show that interest in segment has been on a decline. He went on to discuss other alternatives for the auto such as the GTR and the Nismo, which we all know are not even in league with the Nissan Z cars.
Fast-forward to the present, the Japanese publication Response claimed that Nissan is interested to bring back the Z. The source said that the automaker was inspired by the warm welcome the new Toyota Supra got at the 2018 Geneva Motor Show.
It should be noted that the Supra has been out of the picture since the early 2000s. So, after nearly two decades of absence, it managed to make a hot comeback.
There have been no official statements from Mercedes and Nissan over the matter. However, the report went on to say that Nissan and Mercedes are looking to co-develop the platform for the next Z-cars. The two will divide the costs between themselves.
The next Nissan Z might also partake the 2.0-liter turbo engine of Mercedes for the cheaper trims of the range. Another would be the 3.0-liter twin-turbo power unit of the present Infiniti Q50. Some analysts disputed the latter though because the company appears to be bent on making the 3.0L V6 exclusive to its premium Infiniti brand in order to distance it from its mass-market Nissan brand.
If this comes into fruition, expect the next Nissan Z car to come out by 2019 at the Los Angeles Auto Show.