Giancarlo Perlas
March 17, 2018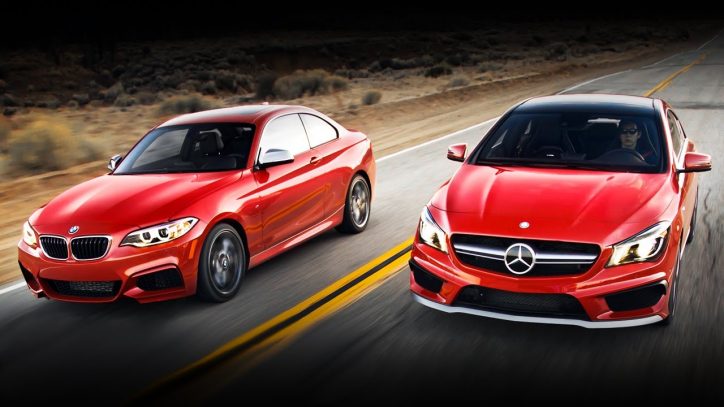 Mercedes and BMW are rivals when it comes to the premium car segment. However, if there's one thing that they can agree on is in their belief that "less is more" when it comes to design.
In the past, one of the key highlights of Mercedes and BMW cars are their well-defined body lines. These provide their vehicles with sharper look. Other automakers have also adopted these measures but it already reached a point where they tended to overdo it.
Robert Lesnik, Mercedes' head of exterior design, commented through Automotive News Europe, "If you look around at what others are doing, a lot are chocking their cars full of lines, trying to achieve the sharpest edge in the world with the smallest radius. It looks very aggressive—you don't want to touch it."
In the aftermath of the introduction of Mercedes' new design language last year, the company decided to feature smoother exterior surfaces with reduced body lines in their cars. They are starting it with the A-Class, which goes on sale in May. The other models of the brand will follow too.
BMW is looking to apply the same treatment in their cars. Adrian van Hooydonk, head of design of BMW, acknowledged the presence of many competitors in the market nowadays. Therefore, he said that their design needs to evolve.
Advancements in metalworking such as hydrofoaming, which uses water pressure to mold exterior metal sheets, offer automakers more freedom in expressing their design philosophy. Thus, this step is no longer impractical for Mercedes and BMW.
The report added that premium automakers like Mercedes and BMW want to distance themselves from the masses, which are presently bombarding their autos with body lines.
When asked whether average car buyers might view the minimalistic design as not racy enough, a senior designer of Mercedes replied that it may not be the case. He cited as an example the Porsche 911. "How many lines do you see there?" he asked back.