Giancarlo Perlas
March 4, 2018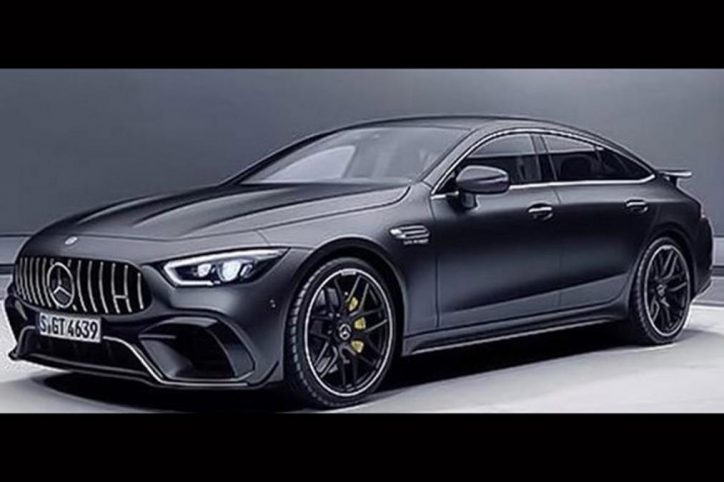 Just hours after the official teaser video of the Mercedes-AMG GT 4-Door Coupe, a grainy photo of it leaked over the Internet. The image shows the car in its full glory without any camouflage or any form of visual obstruction.
According to the latest teaser video of the Mercedes-AMG GT 4-Door Coupe, its official unveiling is not due until March 6, 2018 during the press day of the 88th International Motor Show in Geneva. With this development though, Mercedes might be forced to release all the official images of the auto before its scheduled world premiere. We will be posting them here too once they are made available.
From the looks of it, the production version of the Mercedes-AMG GT 4-Door Coupe followed almost all the styling elements found in the Mercedes-AMG GT Concept  showcased at the 2017 Geneva Motor Show. The only major changes seem to be in the side mirrors and wheels.
During last year's unveiling of the four-door coupe's concept, AMG stated that they are looking to pair the V8 engine of the auto with electric motors. The resulting output is expected to be somewhere over the 800 hp mark. However, as mentioned in our previous article, the teaser video only hinted that it will have a biturbo V8 partnered to a 4MATIC all-wheel drive system. With that, the power of the vehicle is estimated to be around 600 hp.
The hybrid setup of the car might be reserved for its top trim model, but our fingers are crossed for it to come out in Geneva. If that's the case, the four-door high-performance car even surpasses the output produced by the Mercedes-AMG GT R at 577 hp. The hybrid powertrain promises an acceleration from zero to 100 km/h in three seconds.
We will surely keep everyone posted once there are more major developments about the Mercedes-AMG GT 4-Door Coupe.