Giancarlo Perlas
February 14, 2018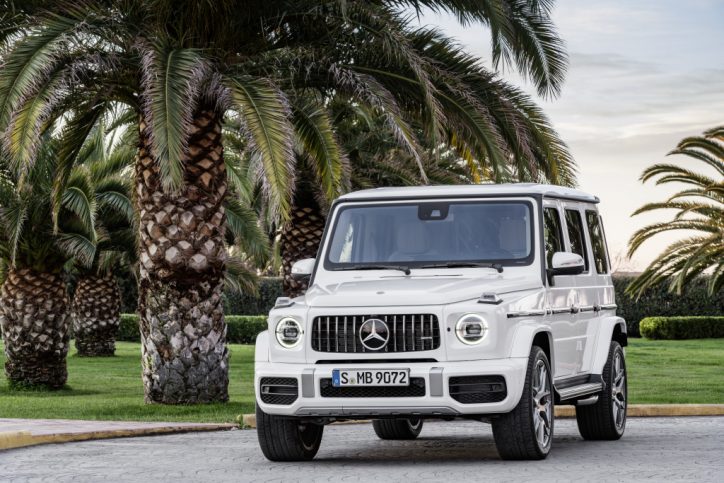 If you have at least $150,000 to burn, maybe you should set your sights on the 2019 Mercedes-AMG G63. Aside from the iconic status of the vehicle, it has been facelifted, given a more powerful engine and has a revised interior.
1. Exterior
The G-Class remains blocky, but that has been one of its major selling points anyway so let's not touch that anymore. Compared to its standard Mercedes-Benz version, the AMG G63 rides on a more rigid suspension. Then it already carries the Panamericana front grille design found in the latest cars of AMG. It also adds new bumpers, wheel arches, tailpipes, air vents, and a choice of 21- or 22-inch wheels. The front lights of the vehicle can be converted to MULTIBEAM LED headlamps.
2. Interior
A peek inside the AMG G63 reveals the same level of detailing found in the Mercedes-Benz G-Class unveiled last month in Detroit. Two 12.3-inch wide touchscreen displays highlight the interior of the auto. Moreover, compared to its predecessor, the new AMG G63 has more legroom.
3. Engine
Beneath the hood of the AMG G63 lies a 4.0-liter biturbo V8 handcrafted by the people in AMG. The unit is capable of delivering up to 585 hp and 850 Nm of torque. That's identical to the output of the Mercedes-AMG GT R. All that is distributed via a nine-speed automatic transmission in its all-wheel drive system with a front and rear split of 40 and 60 percent, respectively.
Since the AMG G-Class is a huge machine compared to the GT R sports car, it can only go from zero to 62 mph in 4.5 seconds. Still, that's pretty impressive for an SUV its size.
The top speed of the AMG G63 is 136 mph. For those who are wanting more, they can avail of the AMG package that will let it rip up to 149 mph.
Mercedes-AMG G63 Photos
Check out the official photos of the new Mercedes-AMG G63 in the gallery below: