Giancarlo Perlas
January 5, 2018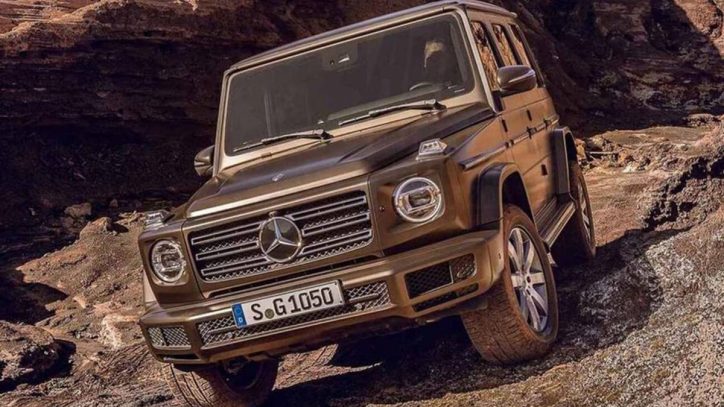 Just more than a week before the 2018 Detroit Motor Show, photos of the new Mercedes-Benz G-Class were already leaked online. This time, we can see the full exterior features of the iconic Mercedes SUV without any camouflage.
Check out the leaked photos of the new Mercedes-Benz G-Class below:
As seen in the images, the styling of the Mercedes-Benz G-Class is pretty much the same. Only by looking at it closely will reveal the subtle changes in bumper, grille and headlamps. However, going inside the SUV will show a more luxurious interior than its predecessor.
As revealed by Mercedes earlier, the new G-Class interior is highlighted by its wide central display. Then it is adorned by a two tone theme in the fabric and dashboard plus chrome inserts bordering up its controls. The cabin of the auto takes many elements found within the S-Class and the E-Class.
Another major upgrade in the Mercedes-Benz G-Class is its more rigid platform. As demonstrated during its test drive in Schokl, the vehicle now has an improved suspension. The front suspension in particular possesses a double-wishbone layout that allows it to climb steep terrains and drive through rough roads.
The G-Class also gets a G-Mode driving program that focuses on the damping, steering, shifting and acceleration of the vehicle in off-road conditions. A nine-speed automatic gearbox paired to a dedicated software application gives it a quicker response time in between shifts too.
The new Mercedes-Benz G-Class will make its public debut at the North American International Auto Show in Detroit on January 13.