Giancarlo Perlas
December 17, 2017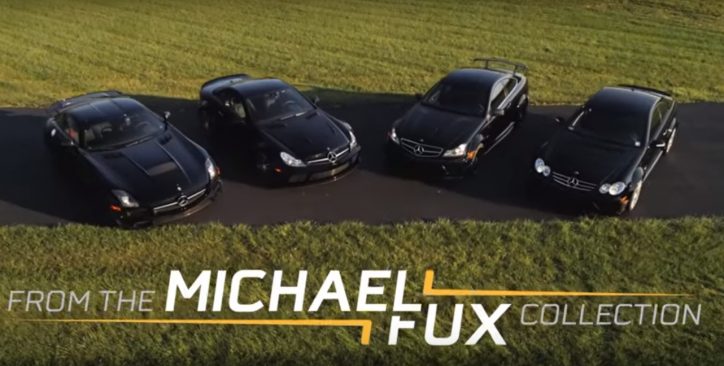 The Mercedes-Benz AMG Black Series cars are considered to be the pinnacle of AMG engineering. Therefore, most hardcore car fans dream of owning them. However, its been that long since AMG rolled out its last Black Series model. This makes the Black Series very rare and so expensive.
At the next Mecum Auctions happening in Florida on January 5 to 14, Mercedes collectors will be in for a treat. A single lot offers four Mercedes-Benz AMG Black Series cars for the price of around $850,000 to $1,000,000.
It should be noted that there are only five Black Series cars ever produced by AMG as of the moment. These are the CLK63 AMG, SL65 AMG, C63 AMG, SLS AMG and the SLK55 AMG Black Series models. Only a few samples of each was made.
The SLK55 AMG Black Series is the rarest in the bunch because only 100 units of it was constructed. Then, just 132 SLS AMG Black Series made it into the U.S. soil. For the 350 SL65 AMG Black Series ever produced, merely 175 arrived Stateside. As for the CLK63 AMG Black Series, 370 samples of it reached U.S. customers. The C63 AMG Black Series had the most number at around 800 cars.
Car collector Michael Fux happens to own the Mercedes-Benz AMG Black Series versions of the CLK, SL, C-Class and the SLS. Now, he is selling them along the price mentioned above. This is a great chance for one lucky collector to own four of the best cars of AMG in a single swoop.
Check out the video below showcasing all four Mercedes-Benz AMG Black Series cars in the Michael Fux Collection: