Giancarlo Perlas
December 21, 2017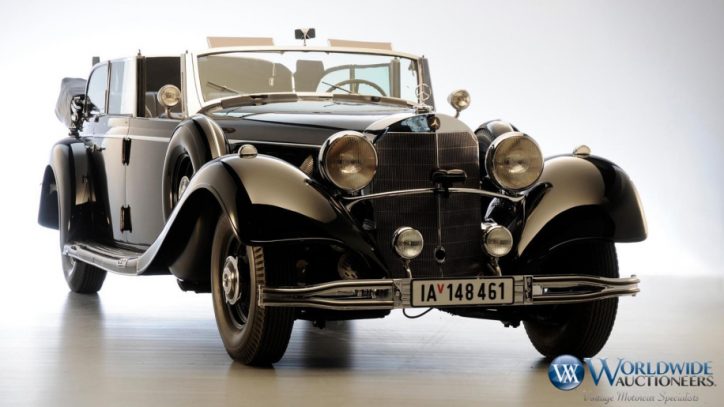 An original 1939 Mercedes-Benz 770K Grosser Open Tourer is going to be auctioned in Scottsdale, Arizona by Worldwide Auctioneers on January 17, 2018. The fact that it is already almost eight decades old by the time it will be put on sale makes it very special. However, the real selling point of the car is its rich history because it once belonged to the dictator Adolf Hitler.
Worldwide Auctioneers noted though that they do not condone the past crimes of Hitler or his Nazi Party. We also share the same sentiment, but let's face that he will forever be etched in our world history. The auctioneer promised to use 10 percent of the car's proceeds for educating people about the Holocaust and in preventing another instance of that grim event.
According to Worldwide Auctioneers, the car was commissioned by SS officer Erich Kempka who served as Hitler's chauffeur. It was used by the dictator, his guests and officers during big Nazi parades around 1939 and 1941.
The 1939 Mercedes-Benz 770K Grosser here has been fitted with thick armor plating on its side panels and base. The windshield is bulletproof and the rear contains an expandable armor panel that can cover the vehicle's occupants.
The car is powered by a 7.7-liter supercharged inline-8 engine. It can produce up to 230 hp, which is distributed via a five-speed manual transmission.
After the war, the auto was acquired by Allied forces. It was eventually transported to the U.S. where it changed ownership a couple of times. An American G.I. who claimed to have driven the car wrote in one of his letters that it was great to drive. But then again, it's colorful story will always be marred by its former owner, the ruthless Adolf Hitler.