Giancarlo Perlas
November 18, 2017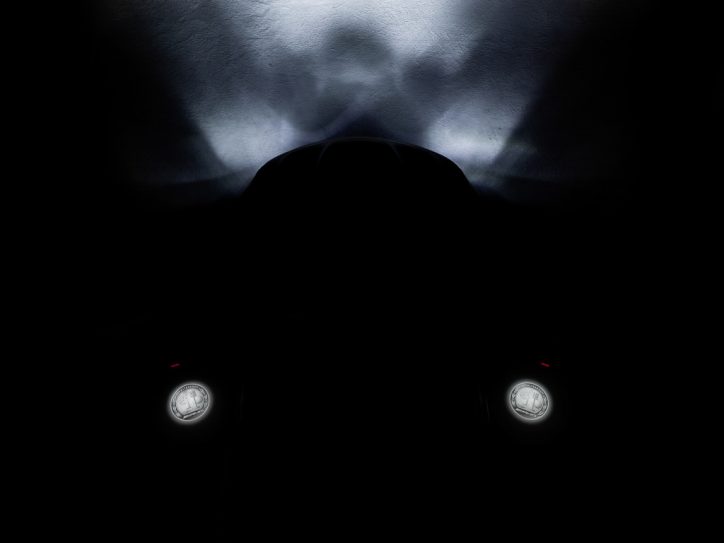 The Mercedes-Benz original parts program just unveiled an optional upgrade that will let you drive in style. Taking off from the success of its illuminated three-pointed Mercedes star in the middle of its radiator grille, the performance division of the German automaker revealed its all-new Mercedes-AMG emblem LED projector.
According to Daimler, the new projector can be installed by Mercedes-Benz and its authorized partners in mere minutes. All they have to do is replace the stock entrance lighting located under the front doors with the LED projector. After that, every time one of the doors is opened, the projector produces a 3D-looking logo on the surface under the opened door.
The projected logo contains three objects. These are the cam, valve and valve springs. The things symbolize the AMG engine manufacturing.
The sporty visual features offered by the Mercedes-AMG brand are already striking. Add an illuminated logo in front plus the new LED projector on the sides and you will have a sight to behold, especially at night time when the lights are more visible. The added elements also let buyers put further customization in their units to make them stand out more.
The new AMG emblem LED projector is available from the A-Class all the way to the GLS SUV. The add-on uses Mercedes' advanced lighting technology. It consumes a little power and it is designed to last long.
The feature is not only available for AMG. Owners of standard Mercedes-Benz vehicles can avail the accessory too. However, instead of the AMG logo, the iconic three-pointed star emblem is displayed on the surface below the doors.
Photos
Check out some of the photos of the new Mercedes-AMG emblem LED projector in the gallery below: