Giancarlo Perlas
November 2, 2017

A hefty cash price is one of the main driving factors of competitors in eSports. However, Mercedes-Benz upped the ante of a recent Dota 2 tournament at the ESL One Hamburg by putting one of its vehicles down the line.
A voting took place during the major tournament of the contest to determine the Dota 2 MVP. The process was participated by around 10,000 fans and the jury. After tallying the results in a Facebook live feed, Alexei "Solo" Berezin, team captain of Virtus.pro, emerged as the winner. With that, he was given a chance to choose any Mercedes-Benz vehicle not more than the 50,000 euros mark. So far, that was the biggest non-cash prize offered in the history of eSports.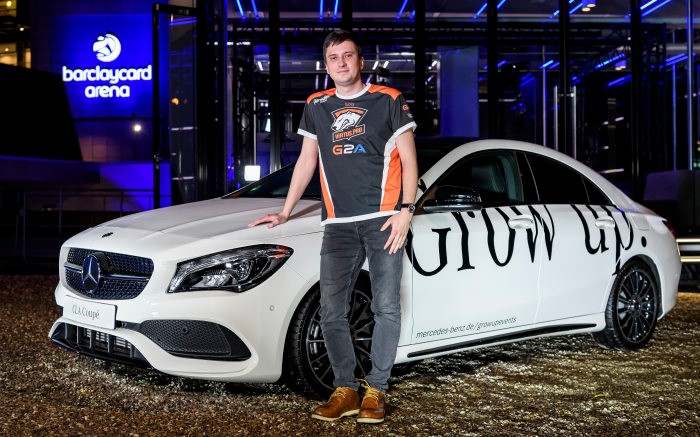 The move of Mercedes-Benz was met with a positive feedback from the eSports community. The majority of the fans remarked that the brand did something right in communicating with the Dota 2 audience.
At first, critics noted that since the gaming community is mostly made up of young audiences, they were worried that putting the three-pointed car logo, which has been known to sell very expensive old men's cars, will be met with indifference. However, with the strategically-placed ads in the event and promotions by the commentators, the premium brand was able to successfully capture the attention of the audience.
The German brand showcased many of its vehicles, and among them was the new Mercedes-Benz E-Class sedan. Along the parking area of the stadium, fans were greeted with a fleet of Mercedes CLA cars. Each car received a custom emblem in the hood representing the insignia of each team fighting in the Dota 2 tournament.