Ryan Joseph Ramos
November 11, 2017
With nothing to play for, you'd think Lewis Hamilton could take it easy. It was Valtteri Bottas making the most of qualifying as Hamilton crashes into a wall at 160mph early into the qualifying session of the Brazilian GP. We have Bottas in pole after he just barely got past Sebastian Vettel.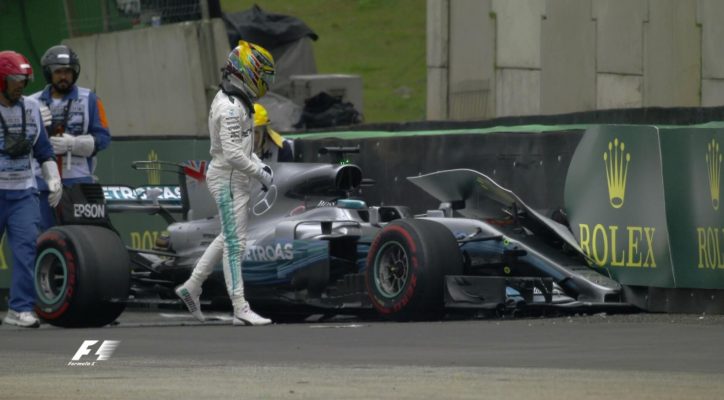 Hamilton did say he will still try to win the final two events of this 2017 Formula One World Championship season, so we'll see how the recently crowned F1 champion will fare coming from the back of the grid. It's the first time Hamilton was out by Q1 since late August 2016, at the Belgian Grand Prix. He still finished in third place for that race, though.
"Challenges are really what make life interesting obviously," said Hamilton. "And I think I set this one for myself."
Prior to qualifying, however, the Mercedes AMG F1 team was shaken up by an incident Friday night. It involved the team minibus getting robbed, with some team personnel held at gunpoint.
Following Bottas in pole position are the two Ferrari cars. Vettel took P2, while Kimi Raikkonen is in P3. The Red Bulls are next, with Max Verstappen P4 and Daniel Ricciardo P5. Sergio Perez is in P6, and Fernando Alonso turned in a strong qualifying performance to start seventh on the grid.
With the F1 title wrapped up, there's really nothing to play for in the last two races. Mercedes also handily won the constructors' title some time back. Still, fans come in droves to watch at Interlagos.
"I really hope Formula One stays forever in Brazil," said Williams' Felipe Massa, who will be retiring from F1 for good after this season. That makes this race his final final home race.
"Definitely Brazil is a very important country for Formula One. So many titles, so many drivers, so many Brazilian drivers raced for Formula One since the start, so I really hope Interlagos stays for a very long time in Formula One."