Ryan Joseph Ramos
October 28, 2017
Lewis Hamilton isn't going to get the smooth-sailing title-clinching run he likely hoped for before this weekend at the Mexican GP. The championship leader will have to start from the second row of the grid on Sunday, after Ferrari's Sebastian Vettel secured the 50th pole position of his career.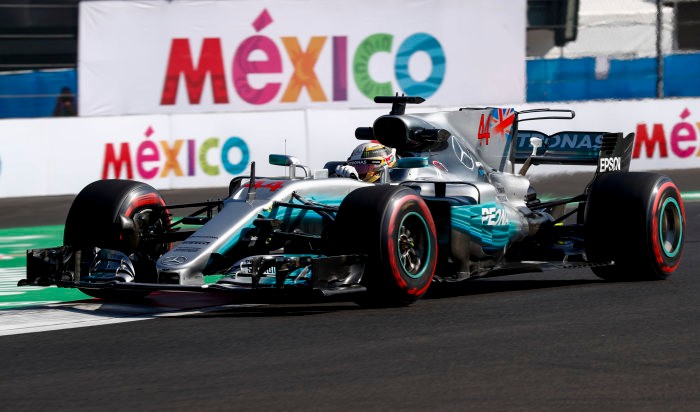 Red Bull's Max Verstappen had hoped he put in a good enough time to take pole and become the youngest pole-sitter in the history of the Mexican GP, but Vettel had other plans. The German driver will do his best in the last three races to complicate matters for Hamilton, who in turn is seeking his fourth career F1 title. Hamilton is ahead by 66 points in the drivers' standings, with only a max of 75 points left up for grabs for each driver until the end of the season.
Hamilton's Mercedes teammate Valtteri Bottas joins him in the second row. They are followed by Ferrari's Kimi Raikkonen in P5, the Force India of Esteban Ocon in sixth, Red Bull's Daniel Ricciardo in seventh, the two Renaults of Nico Hulkenberg and Carlos Sainz respectively, and the Force India of Sergio Perez rounds out the top 10 qualifiers.
It will be interesting to see how Hamilton starts off the race. He's still in a comfortable position and is not in much of a risk to lose out on the title, so it makes sense not to be too aggressive. Still, you know Hamilton will want to get a jump on the front-row occupants. This is especially true since the previous two iterations of the race have been won from the front row.
Still, the British driver can clinch his fourth title by placing no lower than fifth at the Mexican GP.
If he manages to clinch, then he will be joining some good company. The other quadruple champions in F1 history are Michael Schumacher (7 titles), Juan Manuel Fangio (5), Alain Prost (4), and Vettel (4).