Ryan Joseph Ramos
October 29, 2017
Lewis Hamilton clinched his fourth F1 championship at the 2018 Mexican Grand Prix.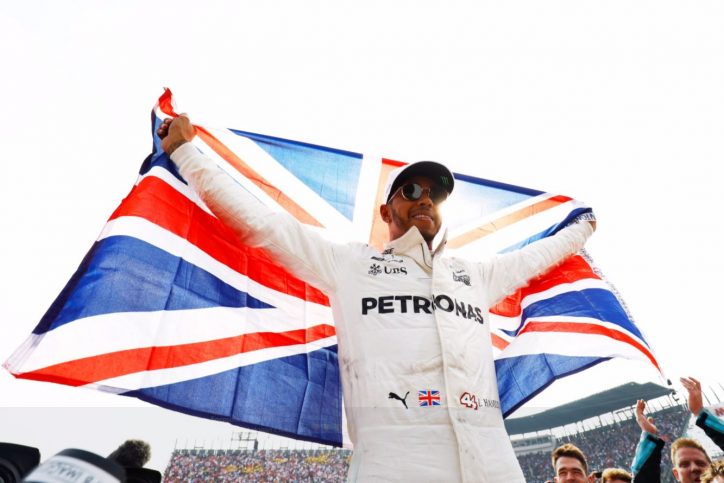 Despite finishing a mere ninth, Hamilton took home the title and became the most successful British driver in F1 history. He now has one more championship over Sir Jackie Stewart, and he will work towards matching Juan Manuel Fangio's 5 titles next season. Hamilton is now tied in third place for most all-time F1 titles. Alain Prost and Sebastian Vettel both have four as well.
Vettel needed to finish at least second to keep the championship contested, but an incident between the Ferrari and Hamilton's Mercedes on the first lap led to front wing damage for Vettel and a tyre puncture for Hamilton.
Red Bull's Max Verstappen took advantage and won the race. It was the German's second victory of the season and his second in the last four races. His 2017 campaign had been marred by quite a bunch of retirements. A bit under 20 seconds behind Verstappen, Valtteri Bottas in the other Mercedes finished in second place. Kimi Raikkonen was quite a ways behind him in third (+54.007).
After being relegated to the back of the field because of the puncture, Hamilton eventually managed to fight his way back in the points to finish ninth. Vettel made the better comeback, finishing fourth, but that finish meant the title would be Hamilton's.
"It was a horrible way to [win the championship] to be honest, but what could I do?" Hamilton said about the race.
He said he wasn't really thinking about the title while he was trying to go up the field. "I was just thinking about getting further up and getting involved in the race," Hamilton said. "This is the worst track to follow, so trying to get past people was a disaster."
With this title in the bag, you can rest assured Lewis Hamilton has his eyes set on number 5. See you next season, folks!
Every angle of that first lap incident between VET, HAM & VER #MexicoGP ?? #F1 pic.twitter.com/3wZ0zbUjBh

— Formula 1 (@F1) October 29, 2017