Ryan Joseph Ramos
October 8, 2017
Lewis Hamilton won a relatively tightly contested race at the 2017 Japanese GP, with the challenge coming from an unexpected source.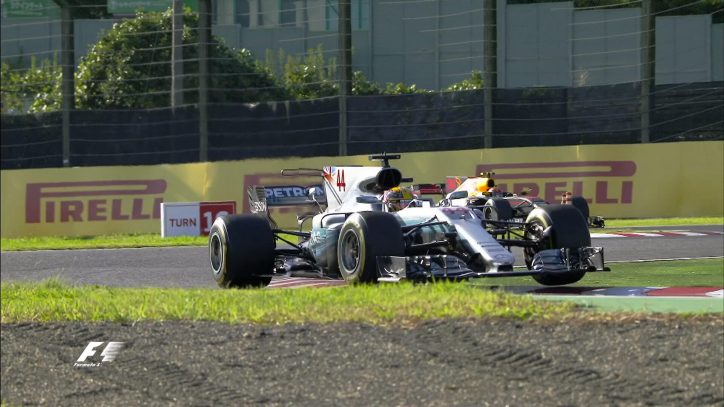 With Ferrari's Sebastian Vettel having issues with his car, and eventually needing to retire, the coast was clear for Hamilton – but Red Bull's Max Verstappen was not going to just hand the victory to the Brit.
Hamilton had to keep Verstappen at bay for a while, and this led to some tyre management issues later on. Still, the points leader managed to pull through with the win.
Thanks to the race win and Vettel's retirement, Hamilton was able to extend his lead in the championship race to 39 points with just four more races left in the current season. That's almost insurmountable at this point, but still mathematically possible for Vettel.
"I could have only dreamed about having such a gap in the standings," said sn ecstatic Hamilton during the post-race podium interview. "I owe everything to the team. They are meticulous."
With Verstappen staying close to Hamilton all race, he finished second, just 1.2 seconds behind the winner. Daniel Ricciardo in the other Red Bull took the last podium spot, followed by Mercedes' Valtteri Bottas in fourth place. Kimi Raikkonen took his Ferrari to fifth place, to at least help salvage the 2017 Japanese GP for his team.
The win is Hamilton's eighth victory this season, and it his 21st consecutive race finishing in the points.
Hamilton can clinch the title in the next race. That's the  US Grand Prix, which will be held in Austin, Texas after two weeks.
What's more, if Ferrari keeps having reliability issues like today and in the previous race, Bottas might even catch Vettel for the number two spot in the standings.
Bottas is only 13 points behind Vettel right now, with 234 to Vettel's 247. Ricciardo is fourth with 192 points.