Giancarlo Perlas
October 18, 2017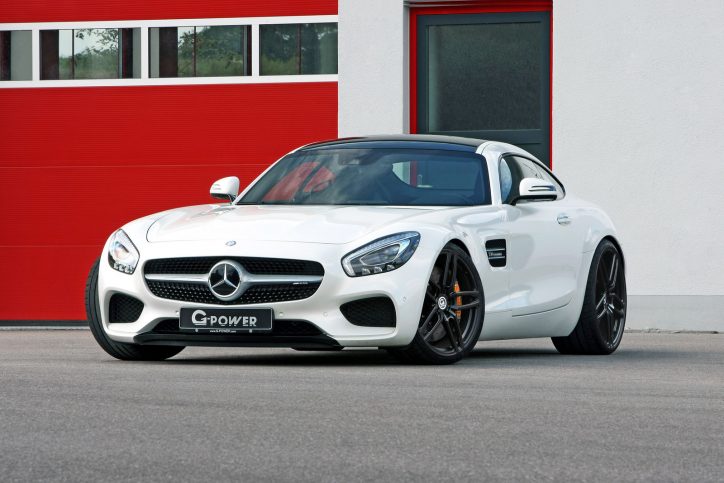 G-Power just revealed its new tuning package for the Mercedes-AMG GT S. The tuner surely did a great job with the sports car that it even surpassed the Mercedes-AMG GT R in its overall power.
As a recap, the GT S possesses a 4.0-liter biturbo V8 engine. The unit can deliver up to 515 hp. However, after G-Power was done tinkering with it, the total output of the car was raised to 601 hp. The numbers are even more than the power of the GT R's 4.0-liter twin-turbo V8, which only packs 577 hp.
According to a report, the upgrade in the power of the GT S was made possible by G-Power's Bi-Tronik 5 plug-and-play power module. The torque of the car was also increased to 755 Nm compared to its regular 670 Nm.
The boost lets the G-Power GT S accelerate from zero to 100 km/h in merely 3.5 seconds. There was no mention if there was an improvement in the top speed of the car as well.
G-Power did not release any new body kit or interior design improvements that can go with the enhancements they made with the GT S. However, their package comes with their Hurricane RR ultra-light forged alloy wheels measuring 9.0×20-inch and 10.5×21-inch for the front and rear, respectively. The new rims can be ordered in Gun Metal Grey, Diamond-cut or Stardust Silver finishes. These are wrapped in 275/30 and 305/25 performance tires.
Photos
Check out the photos of the Mercedes-AMG GT S with the latest tuning package of G-Power in the gallery below: