Ryan Joseph Ramos
September 16, 2017
Mercedes has been dominant all season long, but their difficulties under the lights of the Singapore GP prevailed on Saturday qualifying as Ferrari and Red Bull made sure the erstwhile leaders are stuck in the third row once the race starts on Sunday.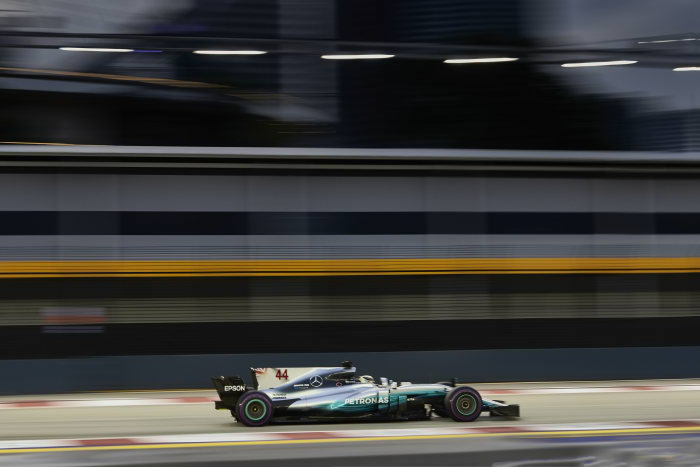 Sebastian Vettel had a smooth flying lap to edge out the surging Red Bulls to take pole position. He ended up ahead of (P2) Max Verstappen's time by over three-tenths of a second.
The other Red Bull helped split the Ferrari cars, as Daniel Ricciardo took P3 just 0.026 seconds behind his teammate. Kimi Raikkonen will start in P4.
Lewis Hamilton, who managed to snag the drivers' championship lead at the last race, will be starting in P5 ahead of teammate Valtteri Bottas in P6.
Hamilton acknowledged the troubles that have plagued the team in this track in the past. Still, he remained hopeful.
"There are no points for today, so we will focus on doing the best job we can tomorrow and remain hopeful," Hamilton said. He added, however, that the track is not one that is great in terms of overtaking, so it's going to be tricky.
The key will be trying to leapfrog at least one car right at the start, and Hamilton said that anything can happen. This is especially true with the Ferraris split by the Red Bulls. Finding the right setup in Singapore seems to elude Mercedes, with the team also struggling in the free practice sessions leading up to qualifying.
Speaking of which, the Red Bulls were actually fastest in the first two rounds of qualifying. Verstappen topped both Q1 and Q2. Then Vettel stepped in and took his flying lap, and the rest is history.
Behind Mercedes on the Singapore grid is Renault's Nico Hulkenberg in P7, followed by the two McLarens, then the Toro Rosso of Carlos Sainz.