Giancarlo Perlas
August 28, 2017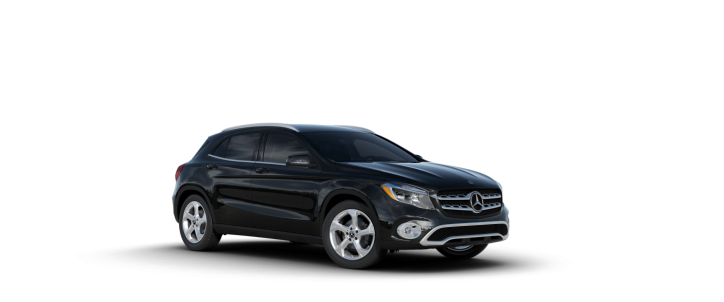 Mercedes-Benz just updated its Sports Utility Vehicle (SUV) range with a new crossover called the Mercedes-Benz GLA. In a launch event of the Mercedes-Benz GLA at Suntec City in Singapore, the German automaker made known its intention to add to its supreme rugged crossover lineup.
Three years ago, Mercedes introduced the GLA. Though technically, the GLA is still looking fine and dandy, the German auto brand started pulling the stops to bring an upgrade for the GLA. First on the priority is the fresh look for the GLA with a new pair of front and rear LED light clusters and a shapelier body style on the outside that will give the car better aerodynamic capability. As a result, this means the upgraded GLA will also have a much higher fuel efficiency ratio.
Once inside, you'll find the revised instrument to be cool and elegant. Even the passengers will be comforted with new seat designs and cool interior lighting treatment called the Light and Sound package.
That is now what makes this upgrade exciting. The safety features of the new GLA include the Active Brake Assist, which will tell the driver if they are too close to vehicle in front. Under extreme circumstances, the system may even activate the autonomous brake to prevent a possible collision. There is also the Attention Assist, which will tell the driver to take a break after a detection of drowsiness through the steering behavior.
There are four variants in this new range: the GLA 180, the GLA 200, the GLA 250, and the Mercedes-AMG GLA 45 4Matic.
The GLA 180 is the base model. It is powered by a 1.6-liter turbocharged engine.
The same but upsized turbocharged engine powers the GLA 200. In this case, though, the engine was tuned to produce 156 horsepower and 250Nm of torque. It will also come with a Garmin-based satellite navigation system and Keyless-Go operation that allows the driver to unlock and start the car without the keys.
The GLA 250, on the other hand, has a 2.0-liter turbocharged engine and massive 18-inch alloy wheels. You can also opt for an off-road confort suspension that adds 30 millimeters of ground clearance. It also promises to provide a more pliant ride.
Rounding up the range is the Mercedes-AMG GLA 45 4Matic, which is powered by a hand-built 2.0-liter turbocharged engine that is tuned to churn out 381 horsepower and 475Nm of torque. Certainly, this makes the GLA 45 4Matic one of the most powerful vehicles in the segment. It can reach 100km/h in from a full stop in just 4.4 seconds. Top speed is 250 km/h.