Giancarlo Perlas
July 3, 2017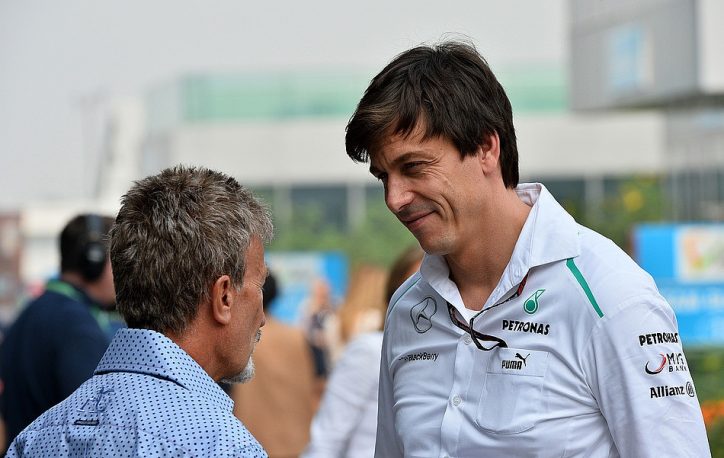 "Fake News" is something that we hear a lot these days. Recently, Mercedes AMG Petronas Formula One Team boss Toto Wolff took a jab at Channel 4 F1 personality Eddie Jordan for spreading fake news about them.
"Fake news" is one of the trending phrases in social networks, printed media and television nowadays. Based on Merriam-Webster the term has been in existence since the end of the 19th century. It connotes false and exaggerated information disguised as fact while being posted and spread on the internet. The primary purpose of which is to deceive the public.
According to Motorsport.com, Jordan had been suggesting to the public that the major sponsors of Mercedes F1 might leave soon. The issue stemmed from the F1 pundit's assertion that the Chinese consortium that plans to enter the sport could end up buying the Mercedes F1 team.
Wolff did not take the information spread by Jordan lightly as it sowed doubts in the minds of the employees of both the Mercedes F1 race team and the engine facility of the group in Brixworth. He said that there is no truth in the claims of the F1 analyst.
Wolff pointed out that it is a serious topic for him. He cleared out they are not leaving F1 and the same is true with their sponsors. The Mercedes motorsport boss added they are happy where they are.
"He should just stop putting these rumours—fake news—out in the world," said Wolff.
Jordan explained that he did not mean Mercedes will pull out of F1. He stated that the team will take its exit if it is not having enough benefit from its investment in the sport. The F1 expert insisted that the group did not go in F1 for the love of the sport, so they will leave if it suits them.
Jordan also reminded everyone that the contract of Mercedes F1 with UBS and Petronas will end in 2018. That might be the time when the team will reassess its position in the subject.