Giancarlo Perlas
July 7, 2017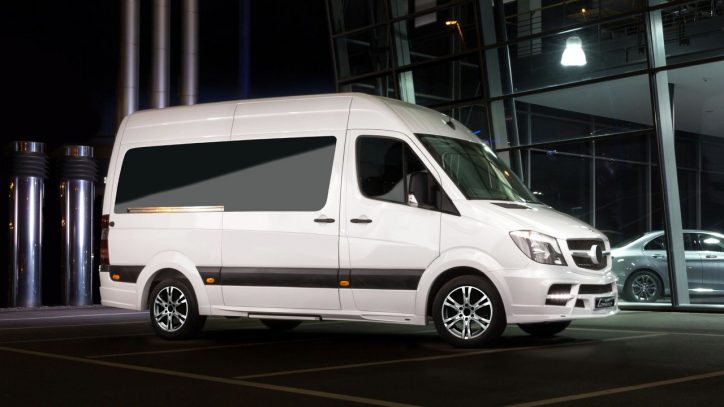 German tuner Lorinser recently introduced its widebody kit for the Mercedes-Benz Sprinter. The cosmetic updates not only include the exterior but the interior of the van as well.
The body enhancements provide the van a refreshed look. Check out the upgrades given by Lorinser to the Sprinter based on a report by Motor1.com:
Exterior
Outside, the Sprinter gets a more stunning look thanks to new LED running lights, fender flares, rear bumper, diffuser and wheels. The wheels measure 18 inches in diameter with 8-inch wide split spoke design. Customers can choose between the revised grille with the three-pointed star Mercedes logo or the customized grille with the Lorinser badge.
Interior
Buyers of the kit from Lorinser can opt for the interior design upgrade to match the appealing exterior of the kit. The changes brought about by the package inside the vehicle include the personalized floor mats and high-quality leather upholstery.
Engine
The engine of the Mercedes Sprinter remains intact. As a reminder, the van carries a 3.0-liter turbo diesel V6 power unit matched with a 5-speed transmission.
Pricing
Those who wish to avail the whole widebody kit with the Mercedes-Benz grille design should be prepared to dish out 10,279 euros or $11,740. The whole package with the Lorinser crest costs 10,719 euros or $12,244.
Customers who do not want to get the whole package can avail some elements of the kit individually. For example, the new wheels are 714 euros each or $815.
Lorinser Mercedes-Benz Sprinter Photos
Check out some pictures of the Mercedes-Benz Sprinter with the Lorinser package: