Giancarlo Perlas
June 17, 2017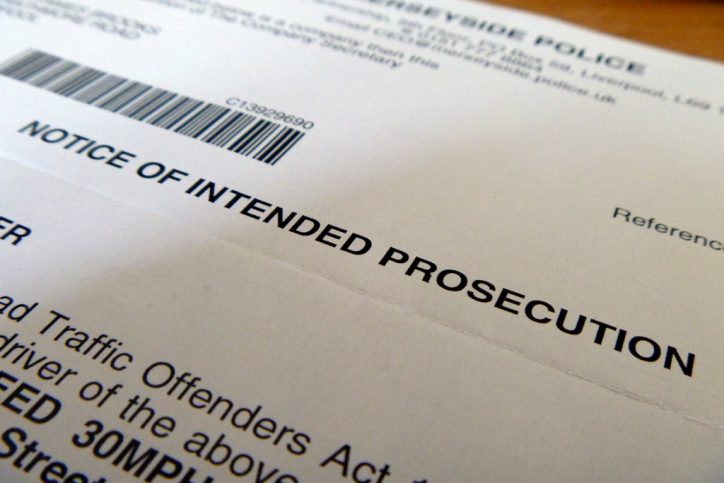 Despite the UK having generous allowances for speeds, some Mercedes-Benz drivers can still get on the wrong side of the limits and end up in trouble with the police. Although drivers are breaking the law as soon as they exceed the stated limit on any road or motorway, the police allow an extra 10%, as well as an additional 2mph for camera error. So, you can do 35mph in a 30mph zone—30mph plus 3mph plus 2mph—and stay on the right side of the law.
If you have exceeded the allowance and you've been flashed, you will probably receive a Notice of Intended Prosecution (NIP) through the post within 14 days. If you were only slightly over the limit, it's best to respond to the NIP to identify either yourself or another person as the driver and wait for your Fixed Penalty Notice (FPN). An FPN consists of three points and a £100 fine and if you agree you were speeding, it's your best outcome.
What to do if you don't agree with the charge?
If you don't agree with the charge, or if you already have several points on your licence and face disqualification under the totting-up scheme (12 or more points in three years can mean automatic disqualification), then you'll need advice on a Notice of Intended Prosecution.
If your speed, your previous record and your existing points mean that an extra three points will lose you your licence, you will be very worried about the impact this could have on your job and your family. A driving ban can be disastrous and so this isn't something you should face – or fight – alone.
1. Get some good lawyers.
If you're worried about your NIP, then you need to find strong legal representation. There are legal firms that specialise in driving offences and that have a long history of reducing fines, helping drivers to keep their licences and even getting cases dismissed.
2. Ask for a speed awareness course.
One way to avoid the points from an FPN is to attend a speed awareness course. The police may not always agree to this, but if you have an otherwise clean record, it's a good solution. You pay the course fee yourself (often more than the £100 fine), but you avoid the points.
3. Get ready to lose your licence.
Even if you have a great lawyer, if your speed was excessive or you already have nine points, you will probably face a ban. Don't sit waiting for the hammer to fall—get ready to live without your car. Explore public transport, ask colleagues if they can give you a lift a couple of times a week. Hope for the best, but prepare for the worst; your lawyers may be able to argue your ban down by a few months.
If you're looking at a long ban, persuade a non-driving relative to learn to drive; it'll help to take some of the pressure off.
4. Don't make excuses or lie about your offence.
You broke the law. Full stop. Even if you were really late for work and you have a really tough boss, how much time would you have made up by going 10 miles over the limit? Don't make lame excuses and expect people to feel sorry for you, just learn your lesson and warn other drivers about what could happen to them!
5. Prepare for the worst.
The outcome of a speeding violation can range from a warning to a long ban from driving and large fines. In some cases, the authorities might deem your driving simply too unsafe, and there can be a number of reasons for this. For example, if your speeding was caused by a medical condition, you could face an immediate threat suspension until you can prove that you are safe. At this point, you will need to apply for an immediate threat revocation, and this can be very hard without the right support.