Giancarlo Perlas
June 29, 2017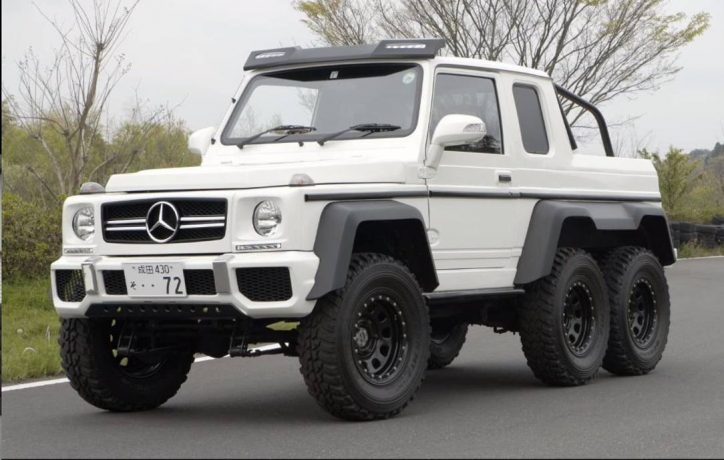 The Mercedes-Benz G63 AMG 6×6 is definitely a sight to behold. It brings the G-Class to the extreme with its massive six wheels, larger body and high performance. However, the vehicle is no longer produced by Mercedes, which makes it very rare nowadays.
Originally, the G63 AMG 6×6 cost around half a million dollars. Due to its rarity at present, owners of the auto have jacked up the pricing of the six-wheeler to almost double its price. One was sold in Florida raking around $975,000, which was up from its old $515,000 sticker price.
One G63 AMG 6×6 was seen in Japan with a ridiculously low price of 1 million yen or $8,900. The only catch is that it's only a clone.
Made by 15 students of the Nihon Automotive Technology School (NATS) the replica was based on two JA11 Suzuki Jimny Kei trucks. The makers of the clone chopped the rear of the Jimny and increased the length of its frame to make way for the additional rear axle. The other parts though such as the front grille, logo, lights and bumpers were all genuine Mercedes G-Class parts.
The source noted though that since the actual G63 is wider than the Jimny, the students needed to cut and mold the bumpers to fit them. The bed in the rear of the G63 AMG 6×6 replica was also custom made. Lastly, the developers gave the vehicle a paint job mimicking the white variant of the G-Class.
The replica retained the original engine of the Jimny, so the power is not really driven to the six wheels. "6×4" should have been a more fitting name for the auto.