Giancarlo Perlas
May 10, 2017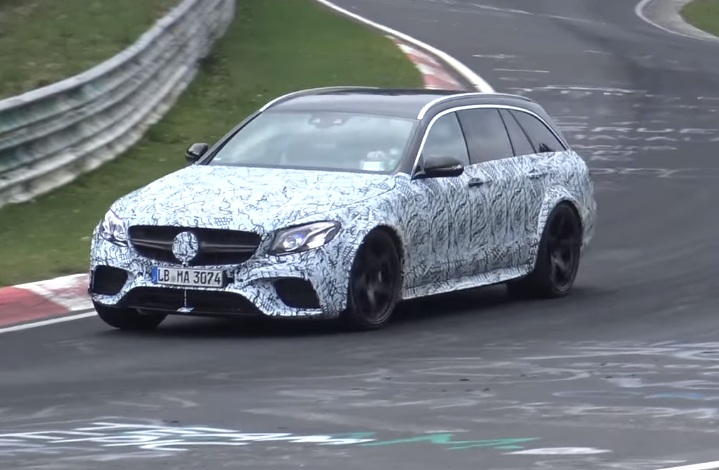 A station wagon variant of the Mercedes-Benz E-Class was caught on video as it was being driven in Nurburgring. It can be seen ripping through the endurance track angrily, which makes us believe that we may be looking at a Mercedes-AMG E63 S Estate or something more.
Currently the Mercedes-AMG E63 S holds the torch as the most powerful model of the E-Class range. Inside the car is an AMG 4.0-liter biturbo V8 engine with 603 hp and 627 lb-ft of torque distributed via a nine-speed, multi-clutch sport transmission. The numbers take the vehicle from zero to 60 mph in just 3.3 seconds and give it an electronically-limited top speed of 186 mph.
The uploader of the spy video claims that the vehicle could be a Black Series wagon because its performance on track appears to surpass even the E63 S. Autoblog speculates that it might be E63 R—following the example set by the Mercedes-AMG GT R as a notch above the GT S model.
However, Mercedes-AMG hadn't shown any indication that they are building something more powerful than the E63 S in the E-Class Estate lineup. AMG CEO Tobias Moers also hinted in his recent interviews that a new Black Series model is not a priority in the current generation of their vehicles.
So, it is possible that the car in question here is simply a Mercedes-AMG E63 S Estate with the same engine configuration as the Mercedes-AMG E63 S sedan.
What do you think? Watch the video below and share us your thoughts.