Giancarlo Perlas
April 3, 2017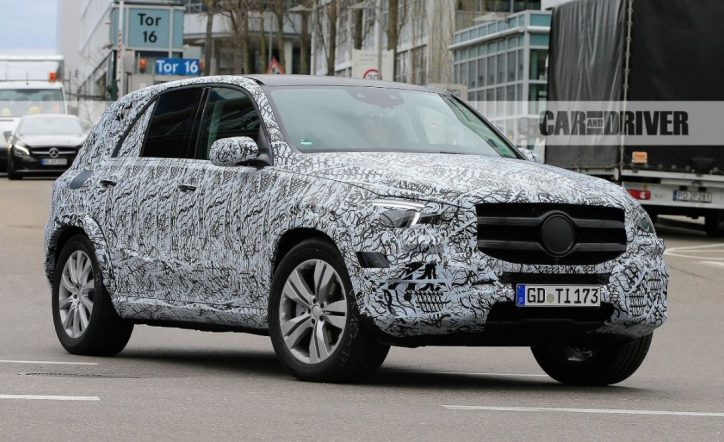 Spy shots of the next-generation Mercedes-Benz GLE just came out. A camouflaged prototype of the sport utility vehicle was seen roaming around its company's testing facility in Germany.
Here are the things that we uncovered so far about the new Mercedes SUV and a look at the earliest images of its prototype:
1. New Platform
According to the source of the spy shots, the Mercedes-Benz GLE will be first model of its maker to ride in its MHA architecture. "MHA" stands for "Modulare Hoch-Architektur", which translates to "Modular High Architecture".
The GLE will share its platform with the upcoming GLS. It is also expected to spawn a coupe version after its official introduction.
2. Engine
The MHA platform is designed to accommodate the new four-cylinder, petrol and diesel six-cylinder as well as the eight-cylinder engines of Mercedes. A hybrid drive system is a possibility too. The Mercedes-AMG version of the auto will likely be equipped with the V8 unit.
3. Spy Shots of the 2019 Mercedes-Benz GLE
Check out the spy photos of the next-gen Mercedes-Benz GLE, which were provided by CarAndDriver, in the gallery below:
4. World Premiere
The Mercedes-Benz GLE spied here might debut late next year. The SUV will carry a 2019 model. The starting price of the product should be somewhere close to its current model, which costs $52,000.
5. Rivals
The Mercedes-Benz GLE will take on the BMW X5, Audi Q7, Porsche Cayenne, Lincoln MKX, Lexus RX, Cadillac XT5, Land Rover Discovery and the Volvo XC90 when it comes out in the market.