Giancarlo Perlas
March 11, 2017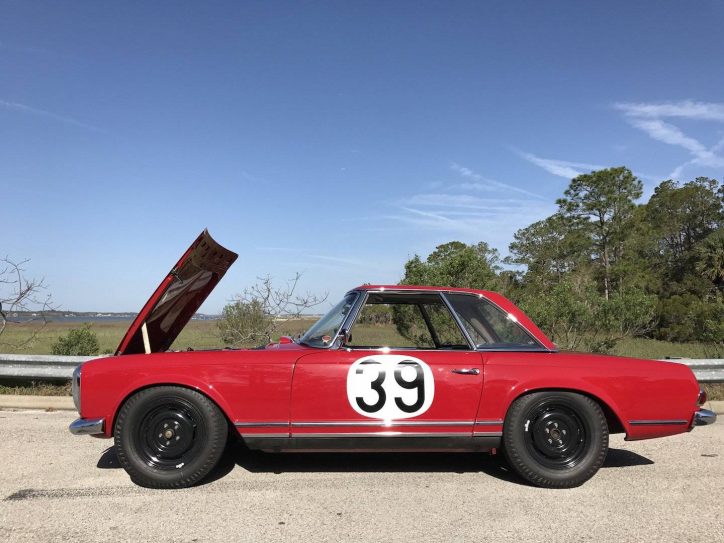 Amid the buzz surrounding the 2017 Geneva Motor Show is the annual Concours d'Elegance. The event may have flown under the radar of car enthusiasts because of the more prestigious show in the automotive world happening in Switzerland, but for a true classic car lover, the event in Amelia Island at the northeastern part of Florida should not be missed. One of the highlights of the show is the restored 1963 Mercedes-Benz 230 SL Pagoda.
Mike Guy provides photos of the luscious 230 SL at The Drive, which you can see in the gallery below:
The Pagoda was introduced in 1963 at the Geneva Motor Show. The auto may lack the technology of the modern era like biturbo engines, driving assistance package, sexy sloping roofline, striking body lines and others, but it surely brings us back to a period in history when everything is simple yet the flavor of elegance is not lacking.
Outside, the car departs from the coffin-like shape of its contemporaries as it adopts the successful design cues of the 190 SL and 300 SL that preceded it. The most identifiable trait of the vehicle is its hardtop resembling a dome, which is where its moniker "Pagoda" was derived.
The 230 SL is also the first sports car to have a safety body. The racing version of the vehicle features rigid and custom suspension, huge fuel tanks and hard roofing.
Within the hood of the classic car rests a 2.6 liter straight six engine. It is capable of producing up to 170 hp.
The most notable accomplishment achieved using the 230 SL was when Eugen Böhringer and Klaus Kaiser won the Marathon de la Route held on August 27 to 31, 1963. The whereabouts of the original Pagoda unit they drove has already been lost in history. However, 1963 Mercedes-Benz 230 SL in Amelia Island has been restored and customized to offer all the elements found in the original race car.