Giancarlo Perlas
March 27, 2017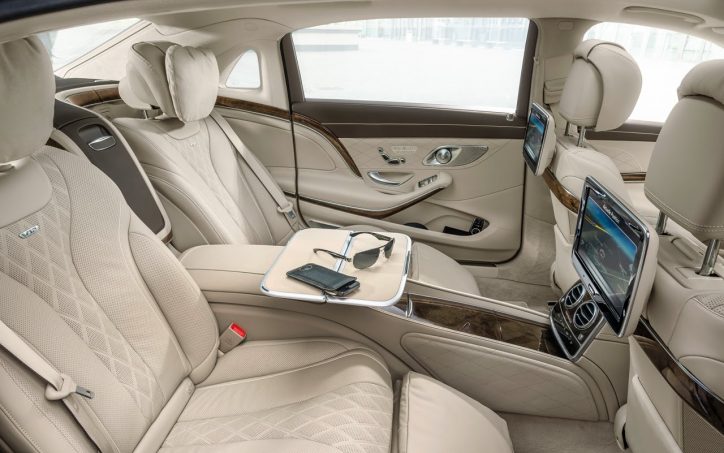 Back in the 1950s and 1960s and even the 1970s, cars were basic. They offered a way to get around and go to work. Many of the features that come standard today like air conditioning; intermittent wipers, electric windows, seat belts and an AM/FM radio were only available on high-end vehicles. Today, buying a new car is always a decision that takes careful planning.
You not only have to decide which type of vehicle you want such as a sedan, coupe, crossover, SUV or truck, but also what features are available. As vehicles continue to evolve, so do the luxurious amenities that come with them like the ones found in Mercedes-Benz.
New Features Available on the Luxury Car
High-end luxury car brands like the Mercedes-Benz, Audi, BMW, Lexus and Cadillac are always one step ahead of the rest of the competition. Today, many of these companies are introducing new features that take your driving experience to a completely new level of comfort and safety.
Take Active Air Suspension versus the current suspension system on a vehicle. You hit a bump or go through a dilapidated portion of the roadway and your vehicle practically leaves the ground. With Active Air Suspension that uses sensors to detect imperfections on the road, the wheels adjust to compensate for the current road conditions.
The end result is that you have reduced bump impact and a stabilized ride for all passengers. And the Mercedes G-Wagon features an adjustable suspension that offers two modes, comfort and sport, allowing you to handle any terrain.
Back Seat No Longer Uncomfortable
When vehicles really started to take shape in the 1950s and 1960s, the back seat was not only much smaller but there was no leg room. So if you needed to sit in the back seat for any length of time, the ride was very uncomfortable. In the 1980s and 1990s, car manufacturers started to realize that many of their customers used the back seats regularly and began to offer improved features like leg room and seats with backs.
Today, many of the luxury cars brands take these upgrades to a completely new level. How about wanting to sit in the back seat? Now, high-end luxury sedans now have the option of executive rear seats.
This new design allows rear seating passengers to have the same comforts as those sitting in the front seats. Forget typical heating and ventilating, your back seat passengers will enjoy the royal treatment. How about separate custom climate controls and audio from a stylish center console. The executive seats are fully adjustable giving you the option of a full recline resembling that of an airplane seat.
Need a Massage on Your Way to Work
It's hard to believe that just 30 years ago you were lucky to have heat settings on a vehicle and today you can have the option of a massage as you drive. High-end car manufacturers realize that many of their buyers have high-stress jobs so they introduced vehicles that come with massaging seats.
Far from ordinary, they feature air bladders that automatically inflate and deflate while you drive. Many of these luxury autos come with 10 bladders, offering you the soothing and relaxing kneading you get from an actual massage.
Mercedes-Benz has a new system called the AirScarf. Reserved for only front seat passengers, this luxury amenity is located in the headrests. Designed for the convertible models, it allows the driver and front seat passenger to take in fresh air even when the air outside is still a little cool. The AirScarf provides your head with a continuous flow of warm air giving you the best of both worlds.
Custom Amenities Offered by Certain Luxury Companies
Competition is a fierce force that drives manufacturers to come up with exclusives to their vehicles. For instance, BMW has the gentleman function. The feature lets the driver assume complete control over the passenger seat. Another company, Bentley, comes standard with quite the electronics package. It has multiple iPads, keywords, headset screens and even a 12″ drop down screen.
Car vents are not new to consumers, but illuminated vents are. Mercedes-Benz now comes with these light up vents that produce a different color to let you know whether hot or cold air is blowing. The same company offers the option of stone for exterior side panels and front center consoles too. Mercedes has the electric eye option as well that assists with parking and lane changes and adjusts when someone is too close to you on the road.
Today, high-end vehicles have a lot to offer their potential buyers. As technology continues to advance new and improved options are surely just around the corner.