Giancarlo Perlas
March 1, 2017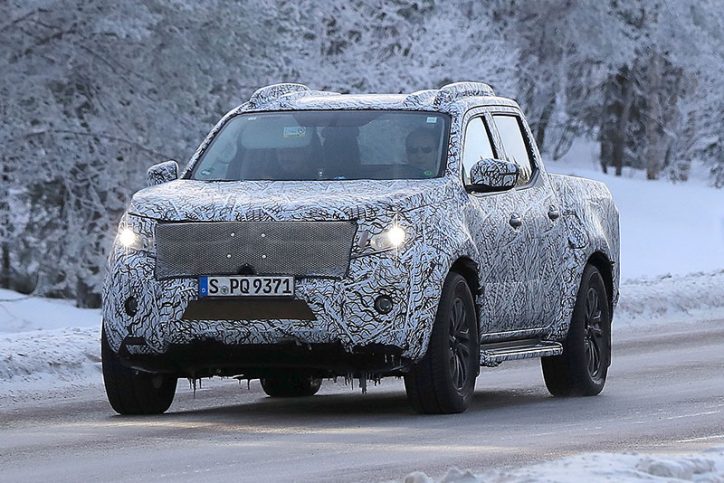 The Mercedes-Benz X-Class is due for market release late this year based on a Daimler press release. Recently, a prototype for the production version of the pickup was spotted while it was undergoing testing at a facility of its maker in the Arctic Circle.
Check out the spy shots of the Mercedes-Benz X-Class from a source in the gallery below:
The images show a fully-camouflaged prototype of the X-Class so it is still hard to make out its exterior design. There are no interior shots of the autos too. Therefore, we can only speculate about the vehicle's features basing on the earlier information provided by Mercedes and other reports.
Basically, expect the styling of the X-Class to mirror almost all the elements found in its concept version, which was unveiled at the Artipelag art museum in Stockholm, Sweden in October of 2016. The pickup incorporates the design cues found in the SUVs and vans of Mercedes.
The X-Class also shares some similarities in its overall form with the Navara, which is not really surprising. After all, the Mercedes pickup uses the same platform that the Nissan pickup has. It should be noted too that the vehicle is being developed under the Daimler and Renault-Nissan Alliance.
According to Mercedes, the X-Class will carry a V6 engine. However, with the company's revelation of its new set of engines, including a new inline-six unit, it is possible that the Mercedes pickup will ditch the V6 in favor of the new power unit. With that, the auto will likely have an output of at least 333 hp and 354 lb-ft of torque.