Giancarlo Perlas
March 25, 2017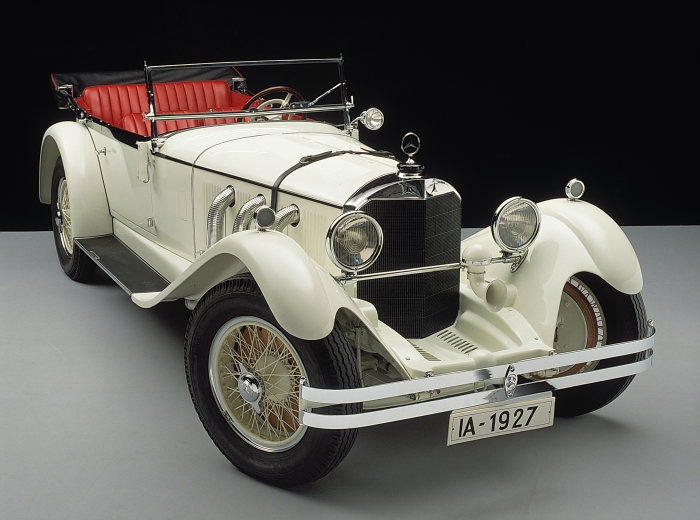 We have seen a lot of the Mercedes-AMG cars receive the "S" suffix in their names like the GT S, C63 S, E63 S and CLS 63 S. The said vehicle versions all trace their roots to the classic Mercedes-Benz model S.
According to Daimler, the Mercedes-Benz model S (W06) was introduced in 1927. Back then, the car was also known as the "White Elephant". It was the brand's first supercharged sports car.
The suffix "S" actually stands for "Sport". From the time the Mercedes-Benz model S came out up to the present, the "model S" units have been the embodiment of luxury matched with sportiness and packed with as many performance enhancers allowed in car technology of its era.
The Mercedes-Benz model S was produced in 1927 to 1928. It was equipped with a 6789 cc six-cylinder engine. The car was capable of producing up to 120 hp and 180 hp with a supercharger. The top speed of the vehicle was 170 km/h.
The Mercedes-Benz model S was an instant hit in its first race outing on June 19, 1927 at the Nürburgring circuit. The model went on to bag a triple-victory for Mercedes during the event. Famous pre-World War 2 racer Rudolf Caracciola drove the car to victory.
Other victories followed in the racing scene using the sport model making it very popular. Two more variants spawned from the model S in 1928, namely the SS or the "Super Sport" and the SSK or "Super Sport Kurz". The name "Kurz" meant "short". In 1931, the SSKL or "Super Sport Kurz Leicht" also came out, which meant "Super Sport short, light".
For those who want to see the Mercedes-Benz model S in the flesh, they can find one at the upcoming Techno Classica 2017 trade fair in Essen, Germany on April 5 to 9.