Giancarlo Perlas
February 24, 2017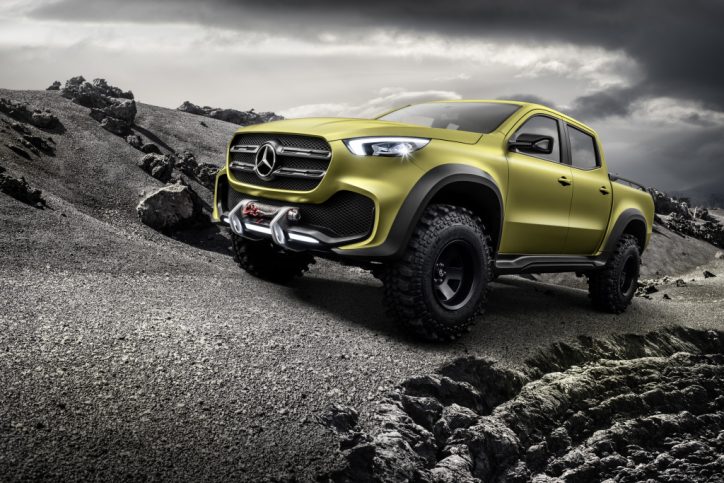 For those who are wondering if the Mercedes-Benz X-Class pickup will be offered in the United States of America, the answer is still a big "Maybe."
In October last year, the Mercedes-Benz Concept X-Class was unveiled at the Artipelag art museum in Stockholm, Sweden. Based on earlier reports, the target markets for the production version of the Mercedes pickup are Europe, Latin America, South Africa, and Australia. That is despite the huge demand for pickup in the US.
The recent interview of Mercedes-Benz Vans head Volker Mornhinweg though is giving customers hope that the X-Class might be sold in the US. "In the past year the midsized truck market has come back a bit. General Motors is launching a midsized truck. We are watching developments very closely, and we will take a decision at the appropriate time," he said.
According to Automotive News, more customers in the US are shifting from their preference of full-sized vehicles to mid-sized units. Sales of midsize pickups in the country showed a rise of 26 percent to around 450,000 autos in 2016. As a result, other major players in the segment like Toyota, Honda and GM have redesigned their pickup models to match the trend.
Mornhigweg was asked about the possible manufacturing plant for US-bound X-Class to which he replied that they are eyeing the Renault Argentina plant for it. It should be noted that the European models of the Mercedes pickup will be assembled in Spain this year. The product is a part of the alliance between Daimler and Renault-Nissan.