Ryan Joseph Ramos
February 23, 2017
Defending F1 champion Mercedes AMG Petronas has unveiled its 2017 entry, the all-new F1 W08 EQ Power+. The new car was launched at the team's Silverstone facility, broadcast over live 360-degree video on Facebook as well as on YouTube and the team's site.
Not only does it sport a new naming convention and some new livery, it's packed with the level of performance, technology, and engineering you would come to expect from the Silver Arrows. A familiar contender along with one new face will be behind the wheels of the F1 W08 for the team this season, which should see the fastest cars in the sport thanks to new aerodynamic regulations, as the team tries to capture a fourth constructor's title in a row.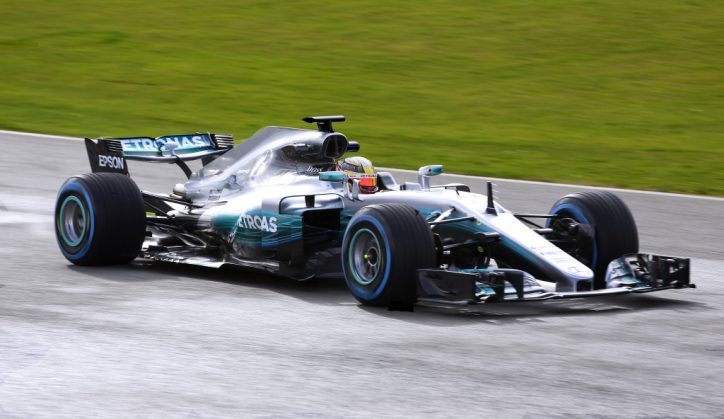 Gone is Nico Rosberg, the upstart who claimed the F1 driver's title this past season. Running beside Lewis Hamilton in 2017 will be Valtteri Bottas, formerly of the Williams team. The Finn stated that there is a steep learning curve, but added that he feels well-prepared despite there being barely a month into his stint as a Mercedes driver (his signing was announced January 16th).
From here on out, subequent models under the Mercedes-AMG Hybrid label will carry the EQ Power+ name.
As a testament to the high-performance hybrid powertrain under the 'hood' of the F1 W08, electric blue streaks now run along the sides of the chassis, adding another distinct characteristic to the already visually enticing silver and green.
The 2017 F1 season will open on March 26th with the Australian Grand Prix in Melbourne. It will be interesting to see how the defending champs fare after the sudden departure of Rosberg, but Bottas should be more than capable of filling in some very big shoes. Sure, it's good on paper, but the true test will be when the red lights go out and the races start to count.