Giancarlo Perlas
January 22, 2017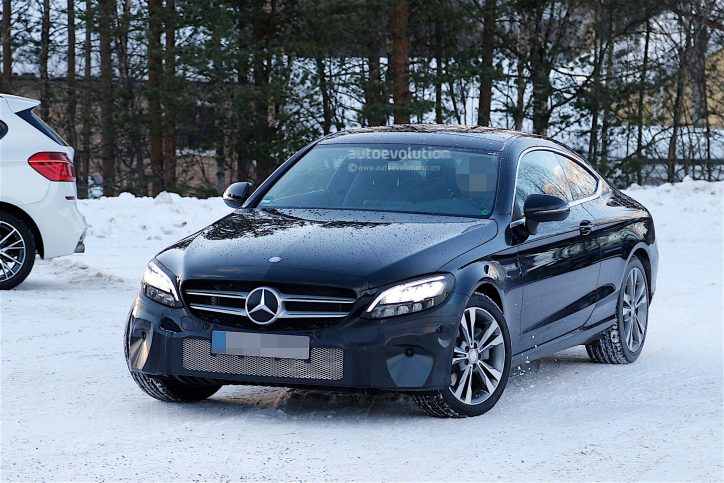 A new Mercedes-Benz C-Class Coupe is in the works. Spy shots of the vehicle was captured while it was undergoing testing in a winter environment.
According to a source, the car will be the three-pointed star marque's answer to the Audi A5 and the Infiniti Q60. Here are the top five things we learned about the new C-Class coupe:
1. Design
The wrapped portions of the spied Mercedes-Benz C-Class Coupe indicate where the changes in the car will take place. The minimal camouflage suggests that we are merely looking at a facelifted model of the unit.
So far, it was observed that the coupe prototype only sported new headlights and front bumper. The back part of the upcoming auto looked the same as its current model. However, since the vehicle is still in its early stage of development, more changes are expected to be introduced in the future.
2. Interior
From the angle of the Mercedes-Benz C-Class Coupe in the picture, it is still hard to make out what its interior looks like. We are looking forward to an updated instrument cluster and new steering wheel in its cabin though similar to the latest E-Class.
3. Engine
The Mercedes-Benz C-Class Coupe will likely get the all-new engines of its maker. Therefore, we might see the M264 four-cylinder under its standard model. The pricier models with the AMG badges will probably get the new range of Mercedes' M256 inline-six and M176 V8 engines.
4. World Premiere
The facelifted Mercedes-Benz C-Class Coupe will possibly be revealed in the early part of 2018. If that's the case, it will bear a 2019 year model.
Photos of the Facelifted 2019 Mercedes-Benz C-Class Coupe
Check out the gallery below for the latest spy shots of the upcoming Mercedes-Benz C-Class Coupe: