Giancarlo Perlas
January 26, 2017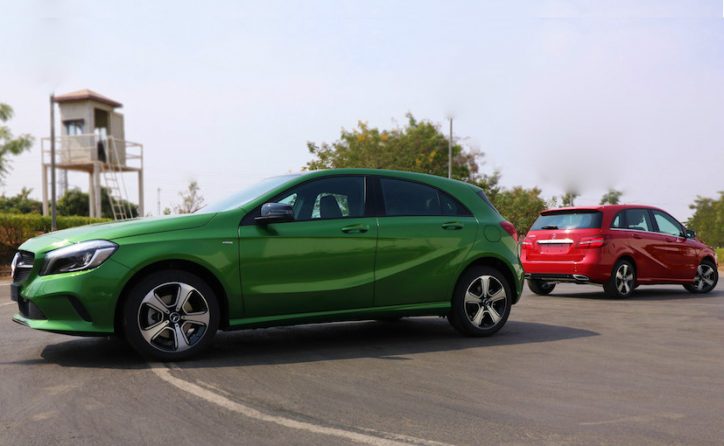 The Night Edition versions of the Mercedes-Benz A-Class and B-Class were launched recently. The cars will only be available in a limited number. Unfortunately, the models are only offered by Mercedes-Benz India for now.
Based on the interview of Mercedes-Benz India boss Roland Folger with Business Insider India, the A-Class and B-Class Night Edition models aim to satisfy "go getters" or those who want to arrive in style wherever they go. The executive further said that the units make the brand more youthful. Therefore, the cars are aimed to the youth of today who prefer luxury cars in their compact forms.
Mercedes India stated that the A-Class and B-Class Night Editions will only have 100 samples each. There was no mention if the models will also be sold in the other major markets of Mercedes globally.
The A-Class and B-Class are each equipped with 1.6-liter petrol and 2.0-liter diesel engines. The power unit of the autos are combined with a 7-speed dual clutch automatic transmission gearbox.
The A180 costs Rs 27.31 lakh and the A200d has a price tag of 28.32 lakh. The B180 is priced at Rs 29.34 lakh and the B200d is at Rs 30.35 lakh.
The cosmetic enhancements featured in the vehicles include new 17-inch 5-spoke alloy wheels, front grille, chrome exhaust tips, and blacked out side mirrors. The interior of the cars are adorned with high-end ARTICO handcrafted leather, sports seats, exquisite stitching, and 8-inch display.
It should be noted that the units have updated smartphone integration systems as well that provide support to the Android Auto and Apple CarPlay.