Giancarlo Perlas
January 26, 2017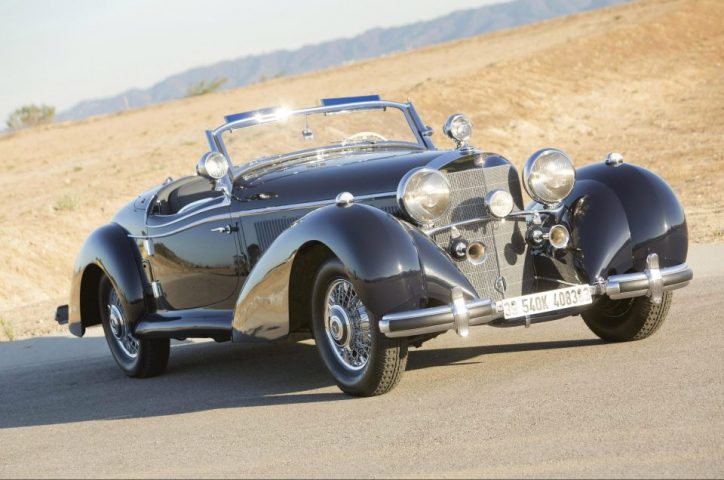 A restored pre-World War 2 era 1939 Mercedes-Benz 540 K Special was just sold for a whopping $6.6 million. The sale happened during an auction in Phoenix, Arizona.
According to The Telegraph, the unit sold was believed as the last example of its model before the Second World War broke out. It was reportedly hidden from the Nazis and smuggled out of the former Soviet Union.
RM Sotheby's West Coast Division supervised the sale of the classic Mercedes. The source did not mention the auto's previous owner as well as the one who got the winning bid to the 540 K Special Roadster. It did claim though that the car is about 17.5 ft long. Then 540 K is powered by a 5.4-liter engine.
The 540 K Special Roadster was extensively restored to match its stock appearance when it first came out in the market decades ago. From its pictures, it seemed that the car had found the fountain of youth because of its pristine look.
While the $6.6 million figure that the 1939 Mercedes-Benz 540 K Special Roadster fetched in Arizona is definitely impressive, there were other auctions that have managed to top the said numbers for a 540 K Special Roadster.
In 2012, a 1936 Mercedes-Benz 540 K Special Roadster was auctioned by Gooding & Co. The price of the vintage car was expected to reach $16.4 million that time. However, at an auction in Pebble Beach, the highest bid only went up to $11.77 million.
1939 Mercedes-Benz 540 K Special Roadster Images
Check out some of the photos of the 1939 Mercedes-Benz 540 K Special Roadster sold by RM Sotheby's in the gallery below: