Giancarlo Perlas
January 10, 2017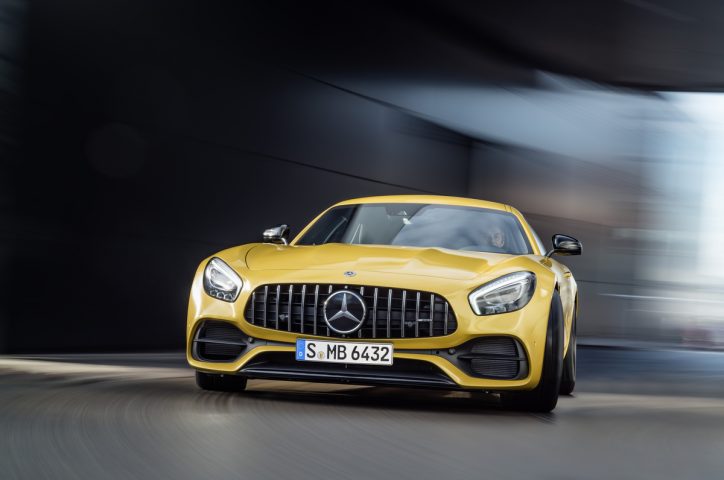 Mercedes-Benz kicked off the year 2017 with a bang as it showcased its latest cars and SUV at the North American International Auto Show in Detroit. Among the things that the three-pointed star marque is also celebrating this year is the 50th anniversary of its Mercedes-AMG performance brand.
According to the Global Media Site of Daimler, 2016 was a successful year for Mercedes-AMG. Almost 100,000 vehicles carrying the AMG badge were delivered to customers in that period. The numbers showed more than 40 percent growth compared to its preceding year.
Joining the strong offensive of Mercedes-AMG is the expansion of the Mercedes-AMG GT lineup. To date, there are already seven versions of the car. There's the standard Mercedes-AMG GT, Mercedes-AMG GT S, Mercedes-AMG GT Roadster, Mercedes-AMG GT C, Mercedes-AMG GT C Roadster, Mercedes-AMG GT C Coupe, and Mercedes-AMG GT R.
The Mercedes-AMG GT C Coupe is something to look forward to as it will offer limited Edition 50 units. As its name signifies, the model commemorates the 50th birthday of AMG. It should be noticed that the grille of all the Mercedes-AMG GT variants have been revised to feature Panamericana design.
"After 50 years in the fast lane, there are only two options—slow down or pick up the pace even further. There was never any doubt at Mercedes-AMG that we would go for the second option," stated Mercedes-AMG CEO Tobias Moers.
The Mercedes-AMG GT range is highlighted by the Mercedes-AMG GT R, which carries a 4.0-liter biturbo V8 engine capable of producing up to 577 hp and 516 lb-ft of torque. It can accelerate from 0-60 mph in just 3.5 seconds with an electronically-limited top speed of 198 mph.