Giancarlo Perlas
December 31, 2016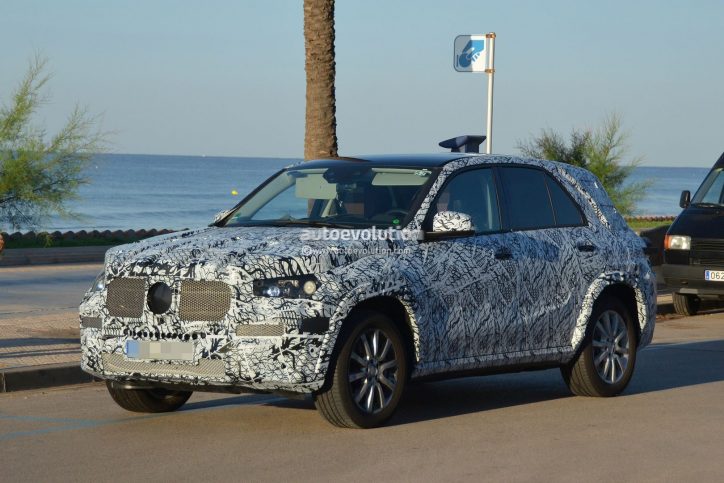 Just before the new year, spy shots of the 2019 Mercedes-Benz GLE surfaced online. From the looks of it, the new SUV is still in its early prototype stage.
The spy photos show the next-generation 2019 Mercedes-Benz GLE in full camouflage wrap, so its features are still hard to make out. But here are our expectations from the upcoming SUV based on a source:
1. Design
The prototype model of the 2019 Mercedes-Benz GLE bears a striking resemblance with the Mercedes-Benz GLC. However, the upcoming GLE appears wider, more spacious and more rugged than the GLC. The 2019 GLE in the spy pictures show wider fenders than the more compact GLC. Then the GLE is anticipated to have the body lines of the original GLK.
2. Platform
The 2016 GLE model still rides on the 2012 M-Class platform. Therefore, some consider the SUV as just a facelift of the M-Class. However, the 2019 model of the GLE looks like it is carrying the MHA platform of Mercedes, which is specially made for the brand's SUVs.
3. Engine
The standard models of the 2019 GLE are expected to get the new petrol and diesel inline-six engines of Mercedes-Benz. As the norm, Mercedes-AMG versions of the SUV will follow. The high-performance versions of the auto will most likely be equipped with the new V8 engine of Mercedes. The range-topping Mercedes-AMG GLE S will get a V8 unit configured with a higher output than the Mercedes-AMG GLE.
Spy Shots of the 2019 Mercedes-Benz GLE
Check out the recent spy shots of the 2019 Mercedes-Benz GLE prototype: