Giancarlo Perlas
December 19, 2016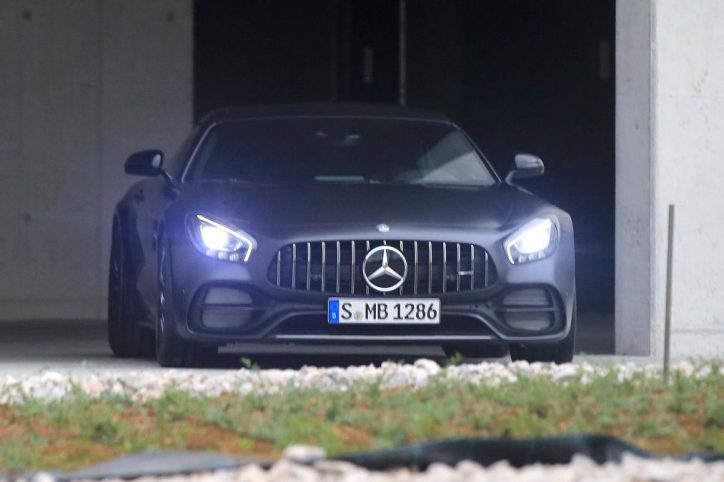 A Mercedes-AMG GT C in a coupe form was spotted and spy shots of it surfaced online. The images suggest that the car is undergoing an official photo shoot, which hint that its world premiere may come soon.
Here are our expectations from the upcoming Mercedes-AMG GT C Coupe:
1. Design
The new coupe carries many elements found in the Mercedes-AMG GT R, including its protruding grille and extended fenders. However, the slope of its roofline going to the rear appears to be sexier because of its steeper look. The black finish of the auto also gives it a more aggressive appearance.
2. Engine
Although information about the GT C Coupe is still scarce, it is expected to be equipped with the same V8 power unit found in the Mercedes-AMG GT. Look forward to a more powerful output coming from its engine though.
The coupe will probably have more power than the Mercedes-AMG GT S but not more than the numbers produced by the GT R. The figures are estimated to be somewhere around the 550 hp range.
3. Unveiling
One notable observation from the GT C Coupe pictured here is that it displays an "Edition 50" badge. The marking suggests that it will be launched next year to coincide with the 50th anniversary of AMG. The vehicle will likely come with a 2018 model year.
A slide presentation shown by Mercedes earlier this year indicated too that the GT C Coupe will be out by 2017.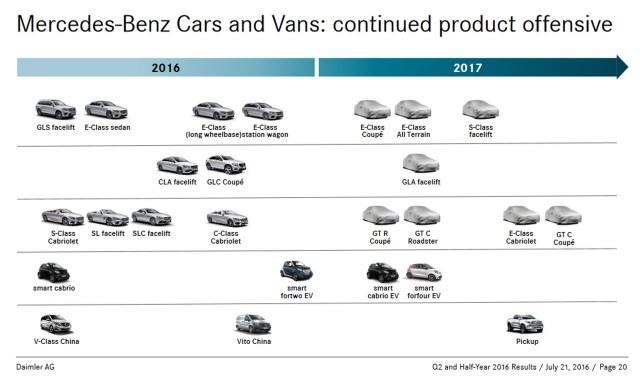 Photos
Check out the spy photos of the Mercedes-AMG GT C Coupe in the gallery below: