Giancarlo Perlas
December 19, 2016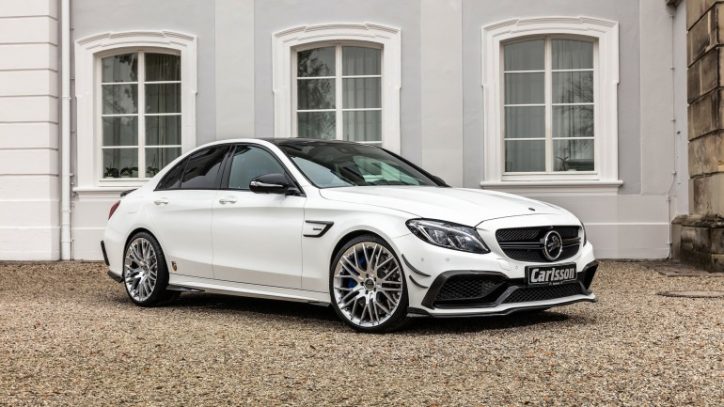 The new tuning package offered by Carlsson for the Mercedes-AMG C 63 S does not only give the car a new look, it also boosts its performance. The product is called the "CC 63 S".
Exterior
Outside, the AMG C 63 S is given a more aggressive look. The front is treated to a carbon fiber lip spoiler integrated into the bumper. It also has custom canards and air vents.
Going around the high-performance AMG C-Class will reveal a new boot lid spoiler, diffuser and quadruple exhaust tips finished in black chrome.
All the mentioned elements are paired to a new set of black or chrome wheels, making the AMG C63 S more menacing on the road.
Interior
There was no mention about upgrades inside the C 63 S from the Carlsson package, which suggest that the styling enhancements are only limited outside. But then again, there are already a lot of interior design choices offered by AMG into its cars.
Engine
Diving into the engine bay is the same 4.0-liter biturbo V8 of the AMG C 63 S. Originally, the car has 510 hp and 516 lb-ft of torque. However, turning the auto into the CC 63 S adds to the figures some 115 hp and 92 lb-ft of torque. Overall, the boost gives the car a total output of 625 hp and 608 lb-ft of torque.
The numbers allow the car to achieve a sprint of zero to 100 km/h in just 3.8 seconds. With that, it becomes as quick as the Mercedes-AMG GT S. The top speed of the vehicle is still electronically-limited to 250 km/h though. Owners who are interested to push the max speed cap of the auto to around 300 km/h should avail of the optional AMG Driver's Package.