Giancarlo Perlas
December 23, 2016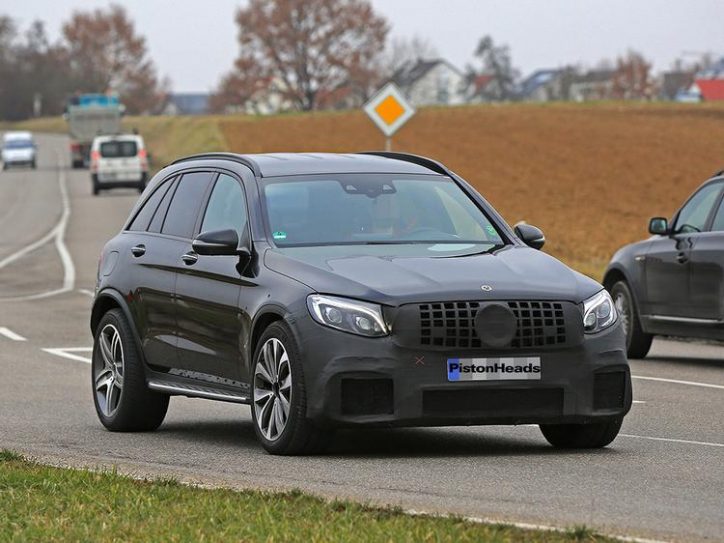 New spy shots reveal that the Mercedes-AMG GLC 63 is in the works. The images show the SUV being tested in the road.
Here are the things we learned from the spy photos shared by PistonHeads:
1. Exterior
The covered areas in the body of the AMG GLC 63 certainly indicate where the changes in design take place. So based on the pictures, the AMG GLC 63 will have a new set of bumpers, rear diffuser and quad exhaust pipes.
The source said that the auto might also get a new grille design. It will likely be inspired by the protruding grille found on the Mercedes-AMG GT3. As for the covered logo, it is obviously just a way to hide the identity of the vehicle so as not to spoil it to the public before its official unveiling.
Expect a new set of AMG performance wheels for the SUV too.
2. Interior
It is hard to see what's inside the AMG GLC 63, but expect the interior design to be almost the same with the Mercedes-Benz GLC. Just look forward to a new set of the signature high-end leathers, steering wheel, and pedals of AMG.
3. Engine
The report stated that the AMG GLC 63 might carry its maker's biturbo V8 engine. The output should mirror the Mercedes-AMG GT. Despite the same power unit, the acceleration of the vehicle from zero to 100 km/h will be different of course because of factors like its weight, aerodynamics and others.
4. Debut
The world premiere of the AMG GLC 63 might happen in the early half of 2017. It should come bearing a 2018 model year.
Mercedes-AMG GLC 63 Spy Shots
Check out the spy photos of the Mercedes-AMG GLC 63 in the gallery below: