Giancarlo Perlas
December 14, 2016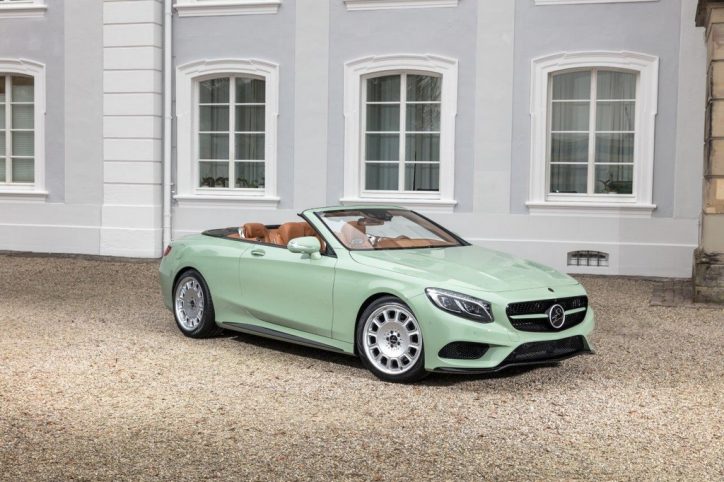 Known tuner Carlsson recently upgraded the Mercedes-Benz S-Class Cabriolet. The "Diospyros" program of the company gave the auto an engine boost plus a new look.
Based on a source, here are the 3 key features of the Carlsson Mercedes S-Class Cabriolet:
1. Engine
Starting under the hood, Carlsson revealed that the S550 Cabrio model can get as much as 550 hp and 590 lb-ft of torque in its 4.7-liter biturbo V8. The output of the car is 101 hp and 74 lb-ft torque higher than its stock version.
The tuner said the other variants of the Mercedes S-Class Cabriolet can also benefit from its kit, including the AMG S63 and S65 models. However, the firm didn't mention the power gains of the said cars. The AMG variants are expected to have total power boosts of somewhere along 750 hp to 800 hp.
The estimated sprint of the S550 convertible with the tuning kit from zero to 60 mph is 4.7 seconds. Its top speed is approximately electronically-limited to 186 mph.
2. Exterior
Outside, the S-Class Cabriolet gets a more luxurious appearance that might let one mistake it as a Maybach variant of the S-Class. The specialist gave it a "Carlsson Heritage Green" finish. Then everything is topped off with a set of classic-looking disc-type wheels.
3. Interior
Inside, Carlsson replaces the leather of the auto with Nappa leather in Vintage Cognac finish. Some parts of the interior like the steering wheel, rear deck and other elements are also highlighted by West African ebony veneer materials making the cabin of the auto more opulent.
Photos
Check out the images of the Carlsson Mercedes-Benz S-Class Cabriolet in the gallery below: